News classification
Contact us
Add: 19-702,SongQuan Villa,Taibai Road,Luohu,Shenzhen,China
Tel: +86-755-25512007
Fax: +86-755-25512007-2005
Email: sales@conterway.com
AXIS Q6215-LE PTZ explosion-proof ball machine network camera
AXIS Q6215-LE PTZ explosion-proof ball machine network camera
AXIS Q6215-LE PTZ explosion-proof ball machine network camera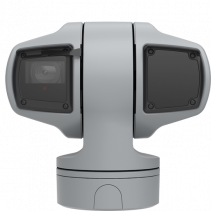 Heavy duty PTZ camera with optimizer
HDTV 1080p and 30x optical zoom
Remote optimization dir (400 m/1300 ft range)
1/2 inch high dynamic range sensor
It conforms to mil-std-810g and NEMA ts-2 standards
IP66 / IP68 / IK10 - rated
Convenient and flexible installation
Axons AXIS q6215-le is a reliable and powerful webcam designed for high precision head, tilt and zoom, as well as remote infrared coverage and remote monitoring. The rugged camera can identify and identify targets in large open areas, even in low light or total darkness. From ports and airports to highways,
Axons AXIS q6215-le is ideal for 24/7, 24/7 surveillance wherever you need it.
A camera to capture it
The heavy-duty cradle CAM meets mil-std-810g standards, ensuring reliable operation in extreme weather conditions and withstanding winds of up to 245 km/h (152 MPH). With a destruction-proof IK10 rated case and an IP66/IP68 rating, you can rest assured that the camera case is resistant to harsh weather conditions and impact.
Thanks to a flexible design, the camera can be mounted up or down, depending on your needs. Out of the box, it includes an installation plate with sliders for safe and easy installation. In addition, the built-in wipers can get a good image even in rain and snow.
Wide image quality is good
AXIS q6215-le webcam is a high performance HDTV 1080p and PTZ camera with 30x optical zoom. A remote optimizedir feature enables the camera's infrared leds to automatically adjust to the camera's zoom, so the entire field of view is uniformly lit, even in completely dark scenes.
Axons AXIS q6215-le features a very light-sensitive 1/2-inch sensor, WDR, and light picker that makes the image clear even when there are dark and light areas in the scene. It also offers Axis's Zipstream technology, which can save up to 50% bandwidth and storage space without sacrificing quality.
Intelligent protection
AXIS q6215-le comes with built-in analysis capabilities to alert you when needed. It is equipped with shaft protection device, including shaft movement protection device, shaft protection device and shaft wandering protection device for detecting movement, invasion and wandering.