News center
Contact us
Add: 19-702,SongQuan Villa,Taibai Road,Luohu,Shenzhen,China
Tel: +86-755-25512007
Fax: +86-755-25512007-2005
Email: sales@conterway.com
Product show
The ansys AXIS m1065-l network camera has a full-featured HDTV 1080p camera with PoE and front-end storage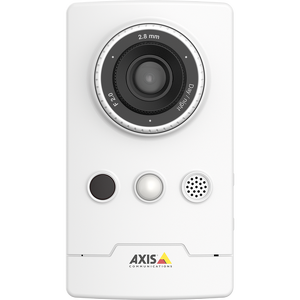 Product Numbers:M1065-L
Price:0
Product introduction:The ansys AXIS m1065-l network camera has a full-featured HDTV 1080p camera with PoE and front-end storage
Asx AXIS m1065-l network camera
A full-featured HDTV 1080p camera with PoE and front-end storage
Built-in microphone and mini speaker
PIR motion sensor
Ethernet power supply
Bracket for wall or corner installation
All-weather function with infrared lighting
If you are a business owner looking for affordable, easy-to-install, and cost-effective hidden cameras, the AXIS m1065-l network camera is just what you need. Day or night, you can get excellent image quality. The camera also has a number of useful features. AXIS m1065-l is the perfect plug-and-play video monitor camera for small stores and offices.
Just insert and press record
AXIS m1065-l installation is simple and flexible. This camera is equipped with a combined corner and wall bracket, anyone can perfectly to install: put the camera on the scaffold, its position can realize the perfect room coverage of 110 °. And AXIS m1065-l can be powered by Ethernet or power supply. You are free to choose.
The Customer bakery
A camera that can shoot in the dark
With AXIS m1065-l, you can see clearly where you are, no matter what the time or light is. This camera USES HDTV 1080p, which can provide excellent amex video quality. Because of the wide dynamic range (WDR) technique, you can see the details even when recording in a dark or bright scene. With infrared lighting, you can record a useful video even in the dark.
Cafe dark
Warn intruders to leave your area
With AXIS m1065-l, you can detect intruders and warn them to leave your place without being too late. AXIS m1065-l comes with a microphone and speakers, so you can record motion triggers that are used to send messages to thieves and saboteurs. The camera can alert you to what is happening and send recorded footage to your PC, tablet or smartphone so you can quickly alert the police.
Save money for your camera
In addition to attractive prices and simple installation, our hidden camcorder can save you money in other ways. For example, you can store clips from your camera on a memory card, which saves bandwidth and doesn't require a server. Motion sensor means AXIS m1065-l records only when motion is detected.
Finally, Ann and Zipstream technology can keep high quality image while the bandwidth and storage requirements on average 50% lower, with the highest image quality and resolution record contains the related details of the scene, filter out other areas at the same time, in order to achieve the best use of bandwidth and storage space.