News center
Contact us
Add: 19-702,SongQuan Villa,Taibai Road,Luohu,Shenzhen,China
Tel: +86-755-25512007
Fax: +86-755-25512007-2005
Email: sales@conterway.com
Product show
Ansys AXIS P8524 network camera horizon height bar camera for identification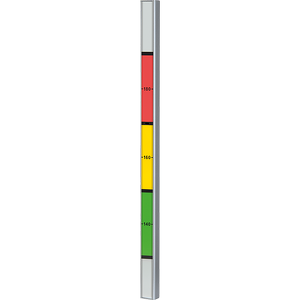 Product Numbers:P8524
Price:0
Product introduction:Ansys AXIS P8524 network camera horizon height bar camera for identification
Asx AXIS P8524 network camera
Level bar camera for identification.
Stop selling products. Support dates to 2021-12-31
After this date, see the support documentation.
You can get support as long as the product is under warranty.
Replacement: AXIS F9201 Black Height Strip Housing, AXIS F9201 Silver Height Strip Housing, AXIS P1264
Level bar camera for identification.
720 p HDTV
Flexible viewing direction
The local store
External device input/output ports
Ethernet power supply
The AXIS P8524 Silver Metric
Implement reliable identification.
AXIS P8524 network camera is a needle-hole HDTV 720p camera, which is placed in an indoor height bar housing for video monitoring.
The camera is located near the exit of the building and can be positioned face to face, enabling reliable recognition, even with a hood or baseball cap. AXIS P8524 is ideal for retail, hotel, and banking environments, where height bars are often used to let witnesses judge the height of a passing person.
Sensors and main components
AXIS P8524 consists of two separate components. The first part is a sensor, which consists of a lens and image sensor, equipped with 8 meters (26 feet) long cable.
Install in the height bar housing. The second part is the main part. Sensors, networks, power connectors, and input/output connectors to external devices are installed in the main components.
Thus, the alarm management is improved, and the microSD card slot is equipped for the local storage of the recorded video. The height bar housing is mounted at the exit and the main part can be installed in any place that is not visible to the public.
While the picture
The height bar housing is divided into black or silver with a metric or British height indicator on it. The metric sensor is 170 centimeters high, while the British version is 5.5 feet from the ground. The AXIS P8524 provide ° 57 level vision. The Angle of the sensing component can be adjusted within a range of plus or minus 30 degrees to set the desired direction of monitoring.
Left: AXIS P8524 (English version) middle: the sensing part is placed in the shell, and the translation Angle is adjustable within plus or minus 30 degrees to set the required monitoring direction. Translation: on the right side porch (sensors, as shown in (1) the blue line) AXIS P8524 installation drawings, provided by 57 ° view (as shown in (2) yellow).