News center
Contact us
Add: 19-702,SongQuan Villa,Taibai Road,Luohu,Shenzhen,China
Tel: +86-755-25512007
Fax: +86-755-25512007-2005
Email: sales@conterway.com
Product show
Asx AXIS FA1105 sensor unit 1080p ultra - hidden indoor monitoring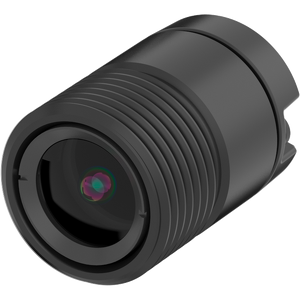 Product Numbers: FA1105
Price:0
Product introduction:Asx AXIS FA1105 sensor unit 1080p ultra - hidden indoor monitoring
Asx AXIS FA1105 sensor unit
1080p ultra - hidden indoor monitoring
Flexible, ultra - hidden design for indoor use
A standard lens with a resolution of 1080p
111 ° wide-angle view level
WDR wide dynamic hunting technique
AXIS FA1105 Sensor UnitAXIS FA1105 Parts
The AXIS FA1105
The AXIS FA1105
Ultra hidden installation
The thumb-sized AXIS FA1105 sensor unit is ideal for hidden indoor monitoring and integration into machines in shops, Banks and airports. A small sensor unit means that you can install it in a compact position or in a hidden position on the horizon to better capture and recognize faces. When mounted flat on a wall, ceiling, or metal panel, only a small lens hole is visible.
When used in conjunction with the separately sold AXIS FA54 host, AXIS FA1105 provides 1080p resolution (1920 x 1080 pixels) and 111 absolute horizon for wide area coverage.
Excellence details
AXIS FA1105 always support WDR (wide dynamic range) wide dynamic candid, even under the condition of high contrast light all can show clearly the details, such as the man standing in front of a very bright background of backlit scenes. The combination of the sensor unit and the host will give priority to scenarios such as darker areas, so colors and details can be clearly presented. WDR technology in the AXIS FA series is also optimized for movement, so there is no moving artifacts when moving objects rapidly through. AXIS FA1105 provides excellent color video with low noise in low light Settings.
No WDR (left) vs. Forensic WDR (right): With Forensic WDR in AXIS FA1105 and AXIS FA54, colors and details in the darker areas are more visible.
Flexible module concept
The AXIS FA1105 Mounting Accessories
AXIS FA1105 is a product of the AXIS FA series, based on the concept of segment of the network camera, in this concept, the camera is divided into the sensor unit (including the lens and image sensor) and host (the camera body). This flexible design allows this small sensor unit to be installed in the desired location and the host to be placed in the gap.
AXIS FA1105 is attached with an 8 m (26 ft) detachable cable for connection to the AXIS FA54 host. An optional 15m (49ft) long cable is also provided. AXIS FA1105 also comes with an mounting bracket and locking nut that can be easily mounted on glass, plastic or metal panels.
Compatible host
The AXIS FA54 host
The AXIS FA54 host
High performance multi - view monitoring and WDR wide dynamic hunting technology.