News center
Contact us
Add: 19-702,SongQuan Villa,Taibai Road,Luohu,Shenzhen,China
Tel: +86-755-25512007
Fax: +86-755-25512007-2005
Email: sales@conterway.com
Product show
Asx AXIS p3374-v network camera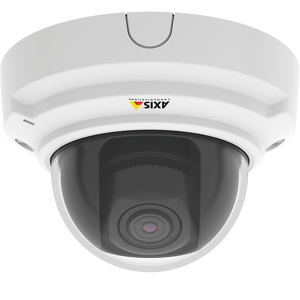 Product Numbers:P3374-V
Price:0
Product introduction:Asx AXIS p3374-v network camera
Asx AXIS p3374-v network camera
The excellent and anti-damage hemisphere camera adopts 720p WDR and Zipstream technology
HDTV 720p video quality
Zipstream
WDR - wide dynamic shadow hunting technology
Light seeker technology
Remote zoom and focus
Two-way audio and I/O ports
AXIS p3374-v is a fixed hemisphere camera with classic AXIS P33 design. It is a perfect complement or alternative to your legacy AXIS P33 camera and can reliably provide excellent image quality. The AXIS p3374-v is ideal for identifying people, objects, and vehicles in any application suitable for a hidden hemisphere camera.
Don't leave anything out
With WDR - wide dynamic shadow hunting technology, capture details can be retained when both bright and dark areas exist in the scene. As well as the technology of anxun lightfinder, it can provide clear and color images in the case of weak light. AXIS p3374-v provides excellent HDTV 720p video availability.
A camera you can trust
AXIS p3374-v helps you reduce setup costs by providing remote zoom and focus for quick and easy installation. It is compatible with all your AXIS P33 stents. It also has an amex Zipstream technology that preserves important details of the full video quality, and reduces storage and bandwidth by as much as 50 percent or more, saving a lot of storage space. In addition, the ik10-level certified shell enables reliable AXIS p3374-v to prevent damage.
A lot of extra functionality
The AXIS p3374-v has built-in two-way audio that lets you hear sounds in the scene and scare off intruders. By using the AXIS P3374 -v integrate other devices, you can make you more intelligent monitoring and control system, a sensor or detector can be connected to the camera's digital input, to trigger the alarm or action, and to monitor the input, because can so if the connection is cut off, will send the report to the police. A device (such as a relay for activating a lamp or locking/unlocking a door) can be connected to a digital output and controlled by a camera. Finally, the camera provides integrated AXIS video mobile detection, active tamper alarm and audio detection, as well as many advanced analytics capabilities provided by asos and our partners.