News center
Contact us
Add: 19-702,SongQuan Villa,Taibai Road,Luohu,Shenzhen,China
Tel: +86-755-25512007
Fax: +86-755-25512007-2005
Email: sales@conterway.com
Product show
Asx AXIS m3047-p network camera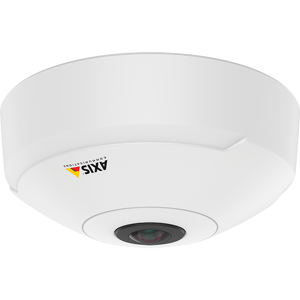 Product Numbers: M3047-P
Price:0
Product introduction:Asx AXIS m3047-p network camera
Asx AXIS m3047-p network camera
6 MP mini hemisphere cameras, with 360 ° panoramic view
A complete panorama with excellent sharpness
Small and hidden design for fast installation
Zipstream technology reduces bandwidth and storage
HDMI supports streaming video to the monitor
70% recycled plastic and PVC free design
The AXIS M3047 - PAXIS M3047 - P
The AXIS M3047 - PAXIS M3047 - P
The AXIS (
Are you looking for an affordable and compact webcam that provides a complete overview of your site? From retail stores to small office, AXIS M3047 -p network cameras are very suitable for need to achieve high quality 360 ° video monitor all of the position, can help you to protect your assets.
Look at the overview
The AXIS M3047 - P with a single camera can provide excellent 360 ° panoramic overview in small places. With its 6-mp sensor and full frame speed (up to 30 FPS), it gives you a complete and clear overview, and you can zoom in to analyze live or recorded video clips. Whether an event occurs in the middle of space or in a remote corner, you can see an undistorted view of a particular area because of its dewarping technology.
Small retail store
Compactness and concealment
Smooth, non-spherical hood design means AXIS m3047-p can be easily hidden. AXIS m3047-p is made of environmentally friendly recycled plastic and provides an optional black case. The camera can also be re-painted to make the camera and your indoor color scheme perfectly concealed integration. Smoke detector and anti-damage enclosure are also provided as accessories. The former can mask the camera, while the latter can provide extra security and make users feel more comfortable.
The AXIS (
Easy to install. Energy-saving operation.
The affordable AXIS m3047-p can be easily installed on walls or ceilings. It can also be mounted on suspension or embedded with optional accessories. The camera provided is out of factory focus and out of the box, so there is no need to focus. And the total cost is further reduced by using the amex Zipstream technology, which retains important details of the full image quality while reducing storage and bandwidth by up to 50 percent.