News center
Contact us
Add: 19-702,SongQuan Villa,Taibai Road,Luohu,Shenzhen,China
Tel: +86-755-25512007
Fax: +86-755-25512007-2005
Email: sales@conterway.com
Product show
Axel AXIS p3374-v Network Camera Network hemisphere Camera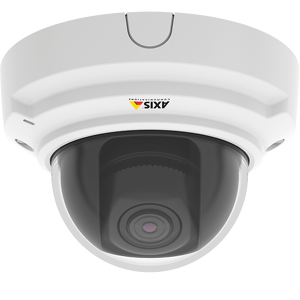 Product Numbers: P3374-V
Price:0
Product introduction:Axel AXIS p3374-v Network Camera Network hemisphere Camera
Axel AXIS p3374-v Network Camera Network hemisphere Camera
Superb, vandal-resistant dome in 720p with WDR and Zipstream
720 p
Axis WDR - Forensic Capture
The Axis Lightfinder technology
The Axis Zipstream technology
Compatible with P33 series equipment
P3374v between
AXIS p3374-v is a fixed dome camera in a classic design that features up-to-the-minute AXIS technology. A perfect component to, or replacement for, your legacy P33 series cameras, It reliably delivers superb image quality at an affordable price. P3374 -v is excellent for identifying people, objects and vehicles in any application where an unobtrusive dome is appropriate.
Don 't miss a thing
With WDR - Forensic Capture, which preserves Forensic detail when there are both light and dark areas in a scene and Axis Lightfinder technology for sharp, Color images in poor light. The conditions P3374 -v delivers superb 720 p image usability.
A cost-efficient camera you can count on
P3374-v offers remote zoom and focus for fast, easy installation, It's compatible with all your P33 series accessories and waste. And It features Axis Zipstream technology, Which preserves the important details in full image quality, while reducing storage and bandwidth by up to 50% for high - quality images, and significant savings. Plus, Ik10-certified housing makes p3374-v vandal and impact resistant - and whooping.
Plenty of extras
With its built-in two-way audio, p3374-v lets you address intruders to scare them off. And communicate with people onsite in emergencies. You can add motion detection and active tampering alarms. And 12-volt I/O means You can integrate p3374-v with other equipment such as horns. Floodlights and door openers. Finally, the camera offers integrated AXIS Video Motion Detection. Active tampering alarm and audio detection as well as support for a wide range of advanced analytics from Axis and our partners.