News center
Contact us
Add: 19-702,SongQuan Villa,Taibai Road,Luohu,Shenzhen,China
Tel: +86-755-25512007
Fax: +86-755-25512007-2005
Email: sales@conterway.com
Product show
Asx AXIS q3517-lv network camera supports 5MP fixed hemisphere camera with stable performance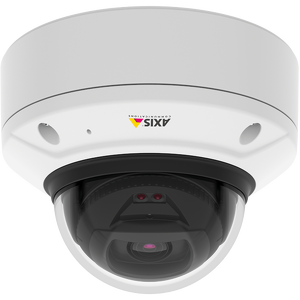 Product Numbers:Q3517-LV
Price:0
Product introduction:Asx AXIS q3517-lv network camera supports 5MP fixed hemisphere camera with stable performance
The camera
5 MP camera with stable performance
The full frame speed resolution is 5 MP
WDR wide dynamic shadow hunting techniques, light seekers, and OptimizedIR
Amex Zipstream technology
EIS and IK10 are anti-damage, and IP52 is waterproof and dustproof
Power redundancy and configurable input/output ports
Q3517lvfrontq3517 - lv - between - frontq3517 - lv - wall, Angle, and left
Are you looking for a hidden camera that can provide superior performance and durability in complex lighting conditions? The AXIS q3517-lv network camera can capture the unparalleled video in any application, whether at midnight or noon. This is because the camera has advanced capabilities that meet all your monitoring needs.
Excellent images, superb details
In short, AXIS q3517-lv provides the best video quality. With WDR wide dynamic hunting, the camera can provide 5 million pixels at full frame speed (up to 30 FPS). This means that it can present moving objects and people in extreme detail, as well as scenes with extremely bright and dark areas. With the help of light seekers, you can also get clear color images in low light. OptimizedIR ensures excellent low noise video even in complete darkness. The company's Zipstream technology can reduce storage and bandwidth by up to 50 percent or more while capturing important details of a complete image's quality.
Be prepared for sabotage
AXIS q3517-lv is designed for shock and vibration resistance. Its IP52 class housing is dustproof and waterproof. The shell also has IK10 class anti-damage. Electronic image stabilization allows the image to remain stable when the camera is subjected to vibration. Moreover, even in the event of a power outage, redundant dc and Ethernet power supplies can help ensure reliable power supplies, thus protecting all mission-critical monitoring.
Many additional functions
Malmo, Airport Waiting area
External sensors and sensors can be connected to the input port to trigger alerts or operations. Alerts can be sent even when the connection is disconnected, so you can decide how to respond quickly. You can also use dynamic stacking to allow more flexibility in adding information such as text and images to your video stream. In addition, the microphone selected can achieve excellent audio capture. You can also download and install our AXIS Motion Guard and AXIS Fence Guard analysis software for free. AXIS Motion Guard can trigger alerts when it detects movement, so it is ideal for monitoring unattended areas. AXIS Fence Guard allows you to define your own virtual Fence to protect specific areas and targets, and to send you notifications if someone crosses the line.
Very simple to install
AXIS q3517-lv has several useful functions such as horizontal assistant, automatic rotation, remote zoom and image straightening assistant, which can be easily installed and maintained. AXIS q3517-lv also has flexible cable management and is optionally connected to any conduit.