News center
Contact us
Add: 19-702,SongQuan Villa,Taibai Road,Luohu,Shenzhen,China
Tel: +86-755-25512007
Fax: +86-755-25512007-2005
Email: sales@conterway.com
Product show
Asx AXIS M3204 network camera is used for professional monitoring of the affordable hidden HDTV fixed hemisphere camera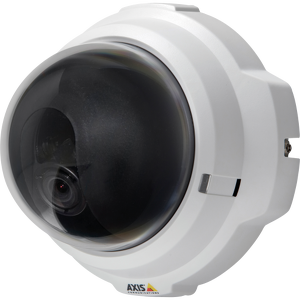 Product Numbers: M3204
Price:0
Product introduction:Asx AXIS M3204 network camera is used for professional monitoring of the affordable hidden HDTV fixed hemisphere camera
Ansys AXIS M3204 network camera
Low - cost hidden HDTV fixed hemisphere camera for professional monitoring
Stop selling products. Support date to 2020-01-31
After this date, see the support documentation.
You can get support as long as the product is under warranty.
Replacement: AXIS p3214-v
Megapixel resolution
Excellent image quality
Multichannel h. 264 video stream
Ethernet power supply
Intelligent video function
Pixel counter
Poker hand
Mega pixel /HDTV solution
Excellent image details
AXIS M3204 provides excellent image quality with a resolution of 1 megapixel or HDTV 720p through a line-by-line scan. The camcorder can output at full frame rate at the same time multiplex h. 264 video stream and M - JPEG video streams, or can be individually for a video streaming optimization, in order to satisfy the demands of different quality and bandwidth limitations.
Bundled discounts
For simple and cost-effective monitoring of retail stores and smaller businesses
AXIS M32 monitoring suite
Damage proof enclosure
AXIS M3204, with an anti-damage case, is a fixed hemisphere camera that has been specially optimized for hidden video monitoring in an indoor environment. The camera works in places that require a hidden compact solution, such as retail stores, reception areas, office buildings and hotels.
Stay focused on the results
Stay focused on the results
Get the Axis picture
Senior event management
AXIS M3204 has many intelligent functions, such as enhanced video dynamic test, and test such as lens is blocked or spray paint, vandalism pixel counter can help installation personnel to determine whether the object or facial pixel resolution to meet regulatory requirements or specific customer requirements, for example, for the purpose of face recognition.