News center
Contact us
Add: 19-702,SongQuan Villa,Taibai Road,Luohu,Shenzhen,China
Tel: +86-755-25512007
Fax: +86-755-25512007-2005
Email: sales@conterway.com
Product show
Asx AXIS M32 network camera series for professional monitoring of high cost performance hidden fixed hemisphere cameras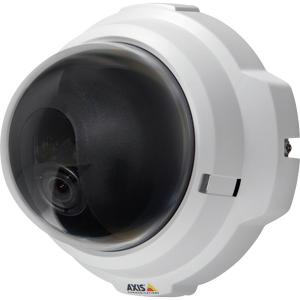 Product Numbers: M32
Price:0
Product introduction:Asx AXIS M32 network camera series for professional monitoring of high cost performance hidden fixed hemisphere cameras
Asx AXIS M32 network camera series
High cost performance hidden fixed hemisphere camera for professional monitoring
Excellent image quality
Multichannel h. 264 video stream
Ethernet power supply
Intelligent video function
Affordable and easy to install fixed hemisphere camera
AXIS M32 network camera is a cost-effective compact fixed hemisphere camera with fast Ethernet power supply, zoom lens and pixel counter functions.
Invisible monitoring in unshaded indoor environment
These cameras have a variety of intelligent functions, such as video dynamic detection and detection of camera damage when the lens is blocked or painted. They are perfect for places that require the use of hidden, damaged or damaged fixed hemisphere cameras, such as retail stores and schools.
AXIS M3203 network camera
AXIS M3203 network camera
AXIS m3203-v network camera
AXIS m3203-v network camera
AXIS M3204 network camera
AXIS M3204 network camera
AXIS m3204-v network camera
AXIS m3204-v network camera