News center
Contact us
Add: 19-702,SongQuan Villa,Taibai Road,Luohu,Shenzhen,China
Tel: +86-755-25512007
Fax: +86-755-25512007-2005
Email: sales@conterway.com
Product show
SONY SNC-RS44P Network fast ball camera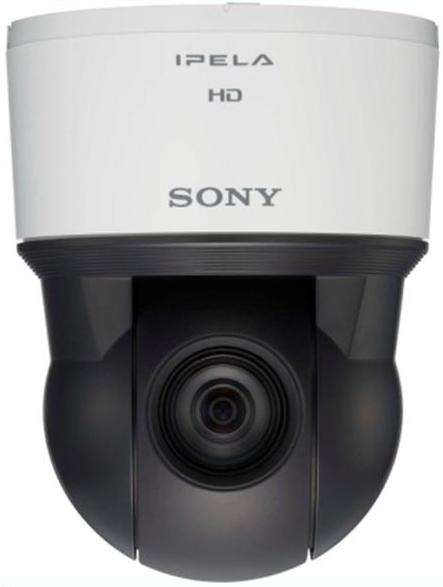 Product Numbers:SNC-RS44P
Price:0
Product introduction:SONY SNC-RS44P Network fast ball camera
SONY SNC-RS44P Network fast ball camera
SNC - fast ball RS44P network camera
SNC - fast ball RS44P network camera supports h. 264, mpeg-4, JPEG compression formats, can real-time output D1 (720 * 576, 25 FPS) image, through a variety of the latest research and development of image enhancement technology, the camera can adapt to various lighting conditions and obtain unprecedented clear images. SNC - RS44P camera USES high-speed rotate 210 degrees and the vertical level 360 degrees of infinite design makes a wide range of precise monitoring become a reality. At the same time, SNC - RS44P fast ball camera also has the characteristics of easy installation design, the camera can be fast to install and remove. The design makes the SNC - RS44P more flexibility in a variety of installation environment, can be widely used in various industries.
Real-time image
Can provide real-time image (720 x 576/25 frame).
18 x optical zoom
Large optical zoom, able to quickly close to the monitoring scope.
Rotate 360 degrees horizontal infinite, vertical rotating 210 degrees
Can achieve large coverage monitoring area.
H. 264 / JPEG/MPEG - 4 encoding format
SONY for high-definition cameras equipped with these three compressed format at the same time, can meet various application requirements.
H. 264 / JPEG/MPEG - 4 arbitrary pairs of output code flow
SONY's network camera support double stream function, the latest high-definition cameras to support the same, different double stream any format for the application of various offers great flexibility.
Visibility enhancement
Can effectively optimize the bright area and dark area details.
XDNR super dynamic noise reduction function
XDNR super dynamic noise reduction is tailor made for the network surveillance cameras latest SONY digital noise reduction technology, the technology of organic combination of 2 d and 3 d two kinds of different methods of noise reduction, even in low light environment, also can ensure the camera output image effect.
Day and night conversion function (ICR)
Transformation function, day and night, can switch automatically according to the light changes color or black and white pattern.
DEPA Advanced intelligent analysis
DEPA Advanced is SONY's new senior intelligent monitoring technology based on the DEPA, it implements the full front of intelligent processing, further enhance the efficiency of the system, and reduce the cost of the network and the back-end server. At the same time, the increasing number of smart devices prevent damage detection function to ensure the front camera of its own security, and a new intelligent audio functions effectively made up the corner of the video monitoring, improve the supervisory ability of the whole system and the level of security.
Support PoE power supply network
Only need a wiring camera, video, audio, alarm can be realized the transmission of information, as well as the equipment and the control of power supply, greatly saves installation cost, convenient for installation and debugging process.
Support ONVIF standard
Onvif since it was founded in 2008, attracting the global many professional manufacturers, its members has reached 180. As one of the sponsors of Onvif, SONY makes full use of its own in image processing, video camera, network monitoring and hd professional technology and experience, made its own contribution to the rapid development of Onvif, at the same time, SONY launched in 09 years all network monitor and high-definition monitor new products are fully compatible with Onvif standards.
The camera
Imaging device
1/4 inch ExwaveHAD CCD
Day and night conversion
support
Effective pixels (H) x (V)
440000 (752 x 582)
Wide dynamic
DynaView
Electronic shutter
1-1/10000 of a second
Automatic gain
Automatic/manual (28 db) - 3 -
Exposure control
Automatic/automatic/shutter priority, aperture priority/manual/EV compensation/backlight compensation
The white balance
Automatic/indoor/outdoor/menu/ATW/manual white balance
The lens type
Autofocus zoom lens
Optical zoom
18 x
Horizontal Angle of view
2.8 ° 48.0 °
The focal length
F = 4.1 73.8 mm
The F value
Allows (wide), F3.0 (telescopic)
Minimum illumination
Color 0.4 lx (XDNR ON, VE ON missile Shutter OFF, 50 ire ()
Black and white 0.08 lx (XDNR ON, VE ON missile Shutter OFF, 50 ire ()
Image enhancement
Super dynamic noise reduction, enhanced visibility, wide dynamic
Shake shoot Angle
Rotate 360 ° unlimited
Shake racquet speed
Maximum 400 ° / S
Pitching Angle
210 °
Hoisting speed
Maximum 400 ° / S
Signal system
PAL
Signal to noise ratio
Acuity 50 db
Audio compression
G. 711 / g. 726
Intelligent mobile detection
support
Compressed format
H. 264, mpeg-4, JPEG
Image size
720 * 576640 * 576640 * 288320 * 288320
The biggest frame rate
H. 264 25 FPS (720 x 576) mpeg-4 25 FPS (720 x 576)
JPEG 25 FPS (720 x 576)
network
agreement
IPv4 and IPv6, TCP, ARP, ICMP, HTTP, FTP, SMTP,
The DHCP