News center
Contact us
Add: 19-702,SongQuan Villa,Taibai Road,Luohu,Shenzhen,China
Tel: +86-755-25512007
Fax: +86-755-25512007-2005
Email: sales@conterway.com
Product show
Asx AXIS p3224-lve Mk II network camera is suitable for compact outdoor HDTV 720p fixed hemisphere camera with any lighting condition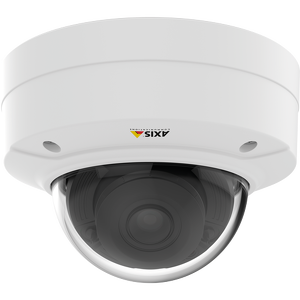 Product Numbers:P3224-LVE Mk II
Price:0
Product introduction:Asx AXIS p3224-lve Mk II network camera is suitable for compact outdoor HDTV 720p fixed hemisphere camera with any lighting condition
Asx AXIS p3224-lve Mk II network camera
Compact outdoor HDTV 720p fixed hemisphere camera suitable for any lighting conditions
Stop selling products. Support date to 2022-04-30
After this date, see the support documentation.
You can get support as long as the product is under warranty.
Replacement: AXIS p3225-lve Mk II
For outdoor use, riot control
Remote zoom and focus
WDR - wide dynamic shadow hunting technology
The art of a lightfinder
OptimizedIR lighting
Amex Zipstream technology
The AXIS P3224 - LVE Network Camera
Image availability
Hotel Belami France is suing
AXIS p3224-lve Mk II network camera is an outdoor compact fixed hemisphere camera with HDTV 720p video. The camera is perfect for retail use.
Indoor video monitoring in banking, hotel and other service industries. The multifunction camera USES wide dynamic camera hunting (WDR) to deal with environments where light changes strongly.
The lightfinder technology achieves superior photoreceptor performance, as well as accurate aperture control technology to achieve optimal clarity and depth of field, thus providing superior video quality under strong and weak light conditions.
All-weather features, built-in infrared solutions, OptimizedIR can work together to ensure even lighting vision and excellent video quality even in completely dark scenarios.
Easy installation
AXIS p3224-lve Mk II has weather resistance and IK10 shock resistance capability, aiming at easy and reliable installation. The camera is equipped with zoom lens and remote zoom and focus function.
No manual fine-tuning is required. AXIS p3224-lve Mk II can be embedded into walls, ceilings, or junction boxes, with optional kits for embedded installation or hoisting.
In addition, the camera supports cable management and can be connected to a variety of conduit using an optional adapter. The camera case can be easily re-painted in any desired color to blend into the environment.
Zipstream - article - the spotlight
Use Zipstream for efficient use
AXIS p3224-lve Mk II provides multiple independently configurable h.264 and Motion JPEG video streams. The camera has a built-in memory card slot and supports video local storage. In addition, amex Zipstream technology can significantly reduce bandwidth and storage requirements while ensuring low cost and complexity of integration processes.