News center
Contact us
Add: 19-702,SongQuan Villa,Taibai Road,Luohu,Shenzhen,China
Tel: +86-755-25512007
Fax: +86-755-25512007-2005
Email: sales@conterway.com
Product show
Asx AXIS p33444-ve network camera is suitable for outdoor anti-riot HDTV fixed hemispherical camera with remote focus and zoom function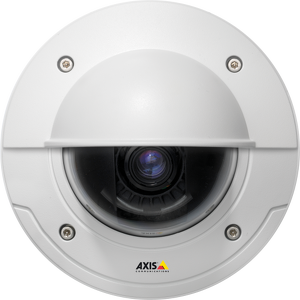 Product Numbers:P3344-VE
Price:0
Product introduction:Asx AXIS p33444-ve network camera is suitable for outdoor anti-riot HDTV fixed hemispherical camera with remote focus and zoom function
Asx AXIS p3344-ve network camera
Suitable for outdoor anti-riot HDTV fixed semi-spherical camera with remote focus and zoom function
Stop selling products. Only online support is provided.
For more information, see the support documentation.
Replacement: AXIS p3364-ve
It is suitable for outdoor installation and has a wider range of temperature adaptation
The quality of HDTV
With remote focus and zoom function, easy installation
Multichannel h. 264 video stream
With day and night conversion function
Ethernet power supply
The AXIS P3344 - VE
High performance video
Mega pixel /HDTV solution
AXIS p33444-ve fixed hemispherical network camera can provide 1MP or HDTV 720p resolution and meet SMPTE standards in resolution, color display and frame rate. Using wide dynamic range and day - to - night conversion, clear images can be taken under day - and dimly lit conditions.
The remote zoom function ensures that the best view of the monitor is provided for the monitoring site at installation and the required pixel resolution is met. Remote focusing makes installation easy and convenient, without the need to invest a lot of effort in selecting the camera position.
Optimized bandwidth and storage utilization
The camcorder can output at full frame rate at the same time multiplex h. 264 video stream and M - JPEG video streams, or can be individually for a video streaming optimization, in order to satisfy the demands of different quality and bandwidth limitations.
Riot and weatherproof installation
Anxun outdoor monitoring solutions
AXIS p33444-ve is a fixed semi-spherical camera with a weatherproof and riot casing and is the perfect choice for video monitoring in harsh environments. The camera can be to 40 ° C (40 ° F) - to + 55 ° C (131 ° F) + temperature operation, only supports standard Ethernet power supply (IEEE 802.3 af). It is the perfect solution for bvideo monitoring system in places (such as university campuses, railway stations and subways) that need to meet strict video quality and efficacy requirements.
AXIS p3344-ve Network Camera and AXIS T90C Illuminator
Combining the AXIS P33 Series with the AXIS T90C Illuminator will dojo.provide images with no noise and better contrast - without compromising the frame rate while maintaining low bandwidth and storage costs. This Video clip is recorded at a parking lot in very low-light conditions, with AXIS T90C20 Fixed Dome ir-led.