News center
Contact us
Add: 19-702,SongQuan Villa,Taibai Road,Luohu,Shenzhen,China
Tel: +86-755-25512007
Fax: +86-755-25512007-2005
Email: sales@conterway.com
Product show
Asx AXIS P3353 network camera with remote focus and zoom features of the excellent photosensitive and economic efficient fixed hemispherical camera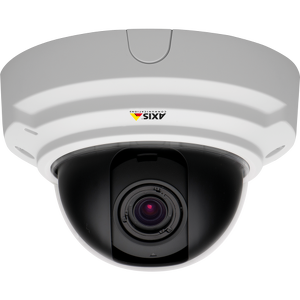 Product Numbers:P3353
Price:0
Product introduction:Asx AXIS P3353 network camera with remote focus and zoom features of the excellent photosensitive and economic efficient fixed hemispherical camera
Asx AXIS P3353 network camera
Excellent photosensitive, economical and efficient fixed hemispherical camera with remote focus and zoom function
Stop selling products. Support date to 2019-08-31
After this date, see the support documentation.
You can get support as long as the product is under warranty.
Replacement: AXIS P3354
Lightfinder technology
Precision aperture (p-iris) control
H.264 main configuration file and multichannel h. 264 video stream
Digital PTZ
With remote focus and zoom function, easy installation
High performance video
AXIS P3353 is a full-time fixed hemispherical network camera that provides excellent h. 264 image quality. The camera provides 30 frames per second with SVGA resolution. The camera also supports digital panning/tilting/zoom, which allows streaming of views clipped from a full view for viewing or recording. This feature optimizes the fixed Angle of view after camera installation, or allows translation, tilt, and digital focus in the view, thus reducing video bit rate and storage requirements.
Lightfinder technology and p-iris control
AXIS P3353 integrates AXIS lightfinder technology. Axis combines its expertise in image processing and system chip development with the best optical components.
This gives the camera an excellent sensitivity to light, keeping it bright even under extremely poor lighting conditions. The camera also supports accurate aperture (p-iris) control, allowing the camera to precisely control the position of the aperture. The aperture is specially designed for depth of field, lens resolution and light inlet, providing excellent image quality and best image sharpness.
Damage proof enclosure
AXIS P3353 is a fixed hemispherical camera with a non-destructive casing designed for indoor environments that require tight, compact monitoring solutions. It's the perfect video monitoring solution for places like retail stores, government buildings and airports.