News center
Contact us
Add: 19-702,SongQuan Villa,Taibai Road,Luohu,Shenzhen,China
Tel: +86-755-25512007
Fax: +86-755-25512007-2005
Email: sales@conterway.com
Product show
Asx AXIS q3505-ve Mk II network camera outdoor fixed hemisphere camera, HDTV 1080p to achieve excellent performance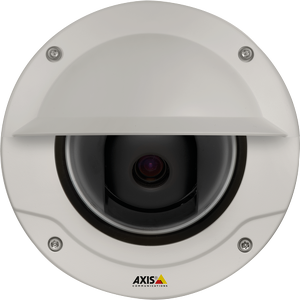 Product Numbers: Q3505-VE Mk II
Price:0
Product introduction:Asx AXIS q3505-ve Mk II network camera outdoor fixed hemisphere camera, HDTV 1080p to achieve excellent performance
Asx AXIS q3505-ve Mk II network camera
Outdoor fixed hemisphere camera, with HDTV 1080p to achieve excellent performance
Enhanced lightseekers and wdr-wide dynamic shadow hunting techniques
HDTV 1080p quality is achieved with 50/60 FPS frame rate and 720p quality is achieved with 100/120 FPS frame rate
Electronic image stabilization
IK10+ (50 joules) protection against damage
Temperature range is wide, and 50 to 60 ° C DHS C (140-58 DHS F DHS F)
Q3505-ve mkii frontq3505-ve mkii angelq3505ve mkii profil
AXIS q3505-ve Mk II provides excellent image quality even in the most extreme light conditions in the fragments of rapidly moving objects. It is a rugged outdoor camera. The installation is fast, convenient and economical.
Excellent image quality. Low bandwidth.
Hand squeezing lemon
AXIS q3505-ve Mk II provides images suitable for judicial identification purposes, regardless of the lighting conditions. The camera enhances the light-seeker technology, allowing high-quality images to be recorded even in the dark. WDR - wide dynamic shadow hunting ensures exceptional detail in bright and dark areas of the scene. Amex Zipstream technology can significantly reduce bandwidth and storage requirements while retaining high-quality images. In addition, AXIS q3505-ve Mk II has standard (3-9mm) and telephoto (9-22mm) lens options, providing a wide range of views.
City evening traffic
Fast. Faster. The fastest.
AXIS Q3505 - VE Mk II with frame rate as high as 100/120 FPS provide 720 p HDTV screen (disable WDR) and frame rate as high as 30 FPS with 1080 p HDTV screen (WDR is enabled), clear images of able to capture fast moving objects and people. Therefore, you can identify people, objects, and vehicles in demanding environments and under poor lighting conditions. The electronic image stabilization function greatly improves the video quality when the camera is easy to shake, thus providing a smooth and comfortable real-time view.
Very simple to install
Cable - q35
AXIS q3505-ve Mk II compact fixed hemisphere design enables convenient and cost-effective installation. The camera provides some useful AIDS, such as a horizontal assistant, digital tuning, and automatic rotation. AXIS q3505-ve Mk II also has multi-function cable management, service loop space, and optional connection to any type of conduit. The camera is accompanied by a bracket for mounting it on a junction box, wall or ceiling, and optional accessories for embedded installation or lifting. Remote zoom and focus functions can be easily realized through the network without manual fine-tuning.
Reliable camera
Baseball swing
Outdoor AXIS q3505-ve Mk II is designed for reliable, rainproof and riot control. It can be in - 50 ° and 60 ° C - C (58 ° F to 140 ° F) - the temperature range of operation. The camera comes with a weather shield that protects it from sun, rain or snow. AXIS q3505-ve Mk II also has IK10+ shock resistance, which means it can withstand at least 50 joules of impact. If the camera is hit, an alarm can be sent.