News center
Contact us
Add: 19-702,SongQuan Villa,Taibai Road,Luohu,Shenzhen,China
Tel: +86-755-25512007
Fax: +86-755-25512007-2005
Email: sales@conterway.com
Product show
Outdoor Camera Network Camera Outdoor-ready fixed dome for solid performance in HDTV 720p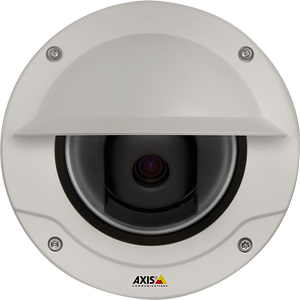 Product Numbers:Q3504-VE
Price:0
Product introduction:Outdoor Camera Network Camera Outdoor-ready fixed dome for solid performance in HDTV 720p
Anxun AXIS q3504-ve outdoor hemispheric Network Camera Network Camera
Outdoor-ready fixed dome for solid performance in HDTV 720p
Enhanced Lightfinder and wdr-forensic Capture
100/120 FPS in HDTV 720p
Electronic image stabilization
Vandal resistance with IK10+ (50 joules)
Broad range of temperature, 60 DHS to 50 ° C to C (140-58 DHS F to DHS F)
AXIS Q3504 - VE delivers superior image quality in footage of fast - moving objects in harsh environments and even the most demanding lighting the conditions. It 's robust and is suing work and installation It's fast, easy and cost-effective.
Excellent image quality. Low bandwidth.
AXIS q3504-ve provides images that are optimized for forensic purposes of lighting conditions. It has enhanced Lightfinder technology for high quality images even when they're recorded in Darkness. WDR - Forensic Capture ensures excellent detail when there are both bright and part areas in a scene and the Axis' Zipstream technology significantly reduces bandwidth and storage Requirements while preserving high quality images.
Fast. The Faster -. The Fastest.
With up to 100/120 FPS in 720 p HDTV With WDR disabled and up to 30 FPS With WDR enabled, AXIS Q3504 - VE captures sharp images of fast - moving objects and people. So you 'll be able to identify people, Objects and vehicles in harsh environments under difficult lighting conditions. The Electronic image stabilization greatly improves The quality of video in situations where The camera is subject to Vibrations, smooth provision and comfortable live sharks.
Installation that's as easy as 1, 2, 3
The compact fixed-dome design of AXIS q3504-ve makes installation easy and cost-effective. Digital leveling and auto rotation available. AXIS q3504-ve also features versatile cable management with space for a service loop and optional connection to any kind of conduit. There's a bracket The included for mounting on junction boxes or directly on walls or ceilings, And there are optional accessories for recessed mounting or mounting on pendants. In addition the remote zoom and focus "capabilities dojo.provide work zooming and focusing over the network, Eliminate the need for hands-on fine tuning.
A camera that can take it
The outdoor-ready AXIS q3504-ve is specially designed to be reliable. Weatherproof and vandal resistant. It can operate in temperatures held - 50 ° to 60 ° C - C (- 58 ° F to 140 ° F). And It comes with a weather shields for the effective protection from sunlight, AXIS q3504-ve also features IK10+ rating, which means it can withstand at least 50 joules of impact.and an alarm can be sent if the camera from the dish a blow.