News center
Contact us
Add: 19-702,SongQuan Villa,Taibai Road,Luohu,Shenzhen,China
Tel: +86-755-25512007
Fax: +86-755-25512007-2005
Email: sales@conterway.com
Product show
Asx AXIS p3367-ve 5 megapixel network camera superior 5 megapixel photosensitive outdoor fixed hemispherical network camera with remote focus and zoom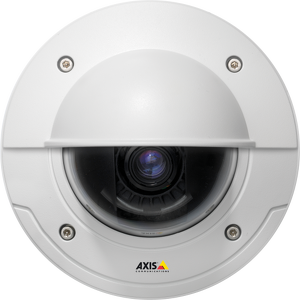 Product Numbers: P3367-VE
Price:0
Product introduction:Asx AXIS p3367-ve 5 megapixel network camera superior 5 megapixel photosensitive outdoor fixed hemispherical network camera with remote focus and zoom
Asx AXIS p3367-ve 5 megapixel network camera
Excellent 5 megapixel photosensitive outdoor fixed hemispherical network camera with remote focus and zoom function
Excellent video quality of 5MP or HDTV 1080p
Precision aperture (p-iris) control
Multichannel h. 264 video stream and Motion JPEG video stream
With remote focus and zoom function, easy installation
For outdoor use, IP66 and NEMA 4X
The AXIS P3367 - VE
High performance video
Mega pixel /HDTV solution
AXIS p3367-ve is a full-time fixed hemispherical network camera with excellent video performance. Axis based image processing technology and high sensitivity sensor, it can provide excellent sensitivity at 5 megapixel resolution.
This camera has two advantages: large area panoramic view and high sensitivity under low light. It provides full frame rate HDTV 1080p (1920x1080), which conforms to SMPTE 274M in terms of resolution, color display, 16:9 aspect ratio and frame rate. Multichannel h.264 video stream and Motion JPEG video stream can be provided simultaneously.
The camera also supports digital translation/tilt/zoom and multi-view video streaming, allowing simultaneous streaming of both the full view and several areas cropped from the full view. The remote zoom and pixel counter functions ensure that the camera can provide the best view of the monitoring area and the required pixel resolution.
Advanced aperture control function
AXIS p3367-ve also has precision aperture (p-iris), a new, innovative precision aperture control system that provides optimal image quality in all lighting conditions. It provides images with better contrast, clarity, resolution and depth of field. Good depth of field (where objects of varying lengths and distances from the camera are simultaneously in focus) is important for video monitoring of things such as corridors or parking lots. With its wide dynamic range and full time function, clear images can be taken under day and dim lighting conditions.
Riot and weatherproof installation
Anxun outdoor monitoring solutions
AXIS p3367-ve is a fixed semi-spherical camera with a weatherproof and riot casing and is the perfect choice for video monitoring in harsh environments. The camera can be in to 40 ° to 55 ° C (40 ° to 131 ° F) of extreme temperature environment work, only through a standard Ethernet power supply (IEEE 802.3 af). It is the perfect solution to meet the strict video quality and efficacy requirements of video monitoring system (such as university campus and railway station).
AXIS p3367-ve fixed hemispherical network camera
The AXIS P3367 camera has a resolution of up to 5 megapixels and can provide 3MP for 20 frames per second and HDTV 1080p for 30 frames per second. The AXIS p3367-v / -ve camera has high sensitivity and is leading in high resolution products.