News center
Contact us
Add: 19-702,SongQuan Villa,Taibai Road,Luohu,Shenzhen,China
Tel: +86-755-25512007
Fax: +86-755-25512007-2005
Email: sales@conterway.com
Product show
Axis-axis m3044-v elevator hemisphere network camera HDTV 720p fixed mini-hemisphere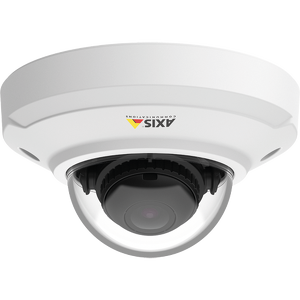 Product Numbers: M3044-V
Price:0
Product introduction:Axis-axis m3044-v elevator hemisphere network camera HDTV 720p fixed mini-hemisphere
Axis-axis m3044-v elevator hemisphere network camera
HDTV 720p fixed mini-hemisphere
HDTV 720p video quality
Wide dynamic range (WDR) can present bright and dark areas in detail
Amex Zipstream technology - saves bandwidth without sacrificing quality
Super compact and hidden design
Quick, easy and economical installation
Support intelligent analysis
If you want an affordable fixed mini-hemisphere surveillance camera that provides superior video quality, that's it. AXIS m3044-v is ideal for stores, hotels, schools, Banks, and offices.
Affordable price, the quality of anxun shi
AXIS m3044-v provides you with accurate HDTV 720p video quality. The camera provides with the level of 82 ° vision. Moreover, it is accompanied by a wide dynamic range (WDR) technology that can be presented in detail, even at different levels of light.
Clear image. Low bandwidth.
Amex Zipstream technology reduces storage and bandwidth by as much as 50% while capturing important details of the overall image quality. Video streams can be encoded in h.264 and Motion JPEG formats. For long and narrow areas of monitoring, the ansens corridor format provides the image video stream. It minimizes image quality while eliminating bandwidth and storage waste.
Palm size - suitable for any position
The AXIS M3044 -v
Small and compact, AXIS m3044-v can be installed on walls or ceilings as needed. And it can be easily repainted to blend into any environment. The black case is provided as an attachment.
The AXIS M3044 -v
Very simple to install
To keep implementation costs low, AXIS m3044-v is suitable for quick and easy installation. Lens through the factory focus, so no manual focus. With its 3-axis camera Angle adjustment, it can be easily aligned and pointed to any position. AXIS m3044-v also provides protection against damage and dust, optimal performance and minimum downtime.