News center
Contact us
Add: 19-702,SongQuan Villa,Taibai Road,Luohu,Shenzhen,China
Tel: +86-755-25512007
Fax: +86-755-25512007-2005
Email: sales@conterway.com
Product show
SONY SSC-G803 simulation gun type camera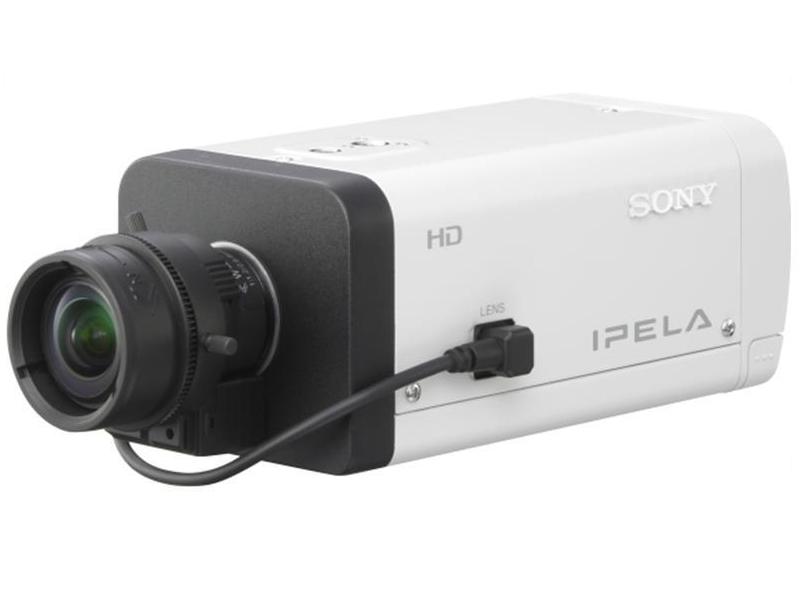 Product Numbers:SSC-G803
Price:0
Product introduction:SONY SSC-G803 simulation gun type camera
SONY SSC-G803 simulation gun type camera
SSC - G803 simulation gun type camera
SONY's latest SSC - G803 high performance color video camera configuration 1/2 inch high sensitivity ExwaveHAD CCD, with the SONY's latest image processing chip, in 540 lines of high quality images at the same time keep the high sensitivity of camera performance, whether by day or night can ensure excellent image effect. Unique gamma optimization function, allows the user to choose from four set default gamma curve, which can be in different scene environment, reproduce the image. The camera also provide other convenient technical characteristics, such as automatic white balance tracking function, privacy area covering, activity detection, CCD aperture control, the default scenario and Chinese menu, etc., in order to satisfy the demands of different kinds of video monitoring. SSC - G803 high-performance camera can provide excellent image quality, very suitable for urban roads, highways, railways, airports, ports, mines and other high-end video monitoring application.
High quality, high resolution images
By using the advanced DSP technology, so as to realize the definition of the 540 line, provides a clear, detailed images beyond imagination.
High sensitivity
Use 1/2 inch Exview CCD.
Day and night conversion function
Day and night conversion function can change according to the optical automatic switch color or black and white mode, when the dim surroundings, infrared filter is automatically replaced for transparent optical filter, camera to switch to black and white mode.
Backlight compensation
IBLC smart backlight compensation function, can improve dark space brightness.
Variable gamma optimization
Variable gamma adjustment, have curve can choose different mode, different mode of bright area and dark area of the image to take a different approach, to choose the appropriate mode can realize the optimal image different occasions.
Automatic gain control (AGC)
Equipped with advanced automatic gain function, for monitoring under low illumination.
Digital noise reduction function
2 d / 3 d digital noise reduction function, can effectively eliminate the noise, guarantee the image clearly.
Regional block function
Can achieve privacy area or other areas that are not suitable for monitoring screen.
Low power consumption
Ultra low power design, maximum power 2.1 W.
In both Chinese and English menu operation
Can achieve convenient, quick setting and operation.
camera
Imaging device
1/2 inch ExwaveHAD ™ CCD
Signal system
PAL
Effective pixels (H) x (V)
752 x 582
Level of clarity
540 TVL
Signal to noise ratio
P 57 db (AGC OFF)
Minimum illumination
Color 0.28 lx (pro series, 50 ire (AGC to ON Turbo mode)
Black and white 0.15 lx (pro series, 50 ire (AGC to ON Turbo mode)
Electronic shutter
1/50 ~ 1/100000 of a second, CCD IRIS / / off manually
Automatic aperture control
DC/video driver
Backlight compensation
Close/iBLC/SPOT
Signal strength
adjustable
Day and night conversion
Support (electronic)
Automatic gain
General/manual/enhance/off
Gamma optimization
Close/scenario 1 / scenario 2 / scene 3/4
2 d / 3 d noise reduction
Support, five gears can be adjusted
The white balance
ATW/ATW PRO / 3200 k / 5600 k/manual/ATW - PRO2 / manual 2
sharpness
Soft/general/sharp
Color saturation
4 gears can be adjusted
Screen menu
Chinese/English OSD
The camera title
As many as 24 characters (simplified Chinese/English characters, Numbers and meet)
Regional block
15 area
Preset a
A/B/reset (optional)
The default scenario
/ office/parking entrance/subway/lobby/station
Electronic reverse
Close/flip vertical/flip horizontal/two-way reverse it
Slow shutter
Close / 2 x, 4 x / 8 x / 16 x / 32 x / 64/128/256/512 x x x x
Digital zoom
Close / 2 x, 4 x / 8 x/x 16
After the focal adjustment
support
Signal synchronization
Power supply/in sync
The general specification
The power supply
AC24V or DC12V
Power consumption
2.1 W.
The weight of the
390 g
Size (W * H * D mm)
57 x 63 x 63
Working temperature
- 10 ~ 50 ℃,
Working humidity
20 ﹪ and 80 ﹪
System requirements
The operating system
Microsoft Windows XP, Windows Vista
The processor
2 GHZ Intel Core2 Duo or who
memory
1 gb or more
The browser
Microsoft Internet Explorer Ver. 6.0, Ver. 6.0
accessories
Use manual, menu operation manual, drop off the steel rope, screw, the lens seat cover, the power cord (SSC - G808 only)