News center
Contact us
Add: 19-702,SongQuan Villa,Taibai Road,Luohu,Shenzhen,China
Tel: +86-755-25512007
Fax: +86-755-25512007-2005
Email: sales@conterway.com
Product show
Asx AXIS m2026-le network camera outdoor special camera, affordable, with 4 MP and built-in in infrared function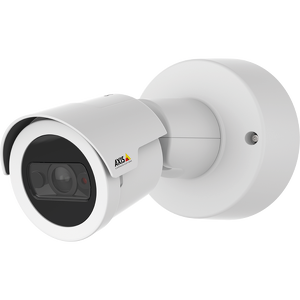 Product Numbers:M2026-LE
Price:0
Product introduction:Asx AXIS m2026-le network camera outdoor special camera, affordable, with 4 MP and built-in in infrared function
Asx AXIS m2026-le network camera
Outdoor camera, affordable, with 4 MP and built-in infrared function
Small bullet camera
Dedicated outdoor
Built-in infrared lighting
4 MP/ 4 screen HD 1440p
Amex Zipstream technology
The AXIS M2026 - LE Network Camera
The m2026-le network camera is a small, bullet-shaped camera that can provide superior quality of asos at an affordable price. This camera has built-in infrared lighting and 4MP/ 4-screen HD 1440p video quality, which is a perfect choice when you need a small camera that is suitable for indoor and outdoor installation and easy to install. The camera has black and white options.
Affordable price, anxun's excellent performance
With its built-in infrared LED and 4-mp / 4-screen HD 1440p image quality, the m2026-le provides high-resolution monitoring even in the dark. The level of a video camera can cover 130 ° horizons, which helps to reduce the cost. WDR - dynamic capture ensures optimized backlight scene segments. In order to monitor long and narrow areas, the asx corridor format provides a stream of portrait video, which can maximize image quality and eliminate bandwidth and storage waste.
In addition, amex Zipstream technology can significantly reduce storage and bandwidth while ensuring that important details about the quality of a complete image are captured.
The AXIS M20
Top performance in a bad environment
M2026 - LE can tolerate low to - 30 ° C and as high as 50 ° C (22 - DHS F to 122 DHS F) temperature. The camera comes with an integrated sunshade for sun protection and rain protection. It has IP66 and NEMA 4X levels of protection against bad weather, dust, sand and salt fog, ice and high water pressure.
Very simple to install
The AXIS M2025-26 - LE LE/Recessed Mount
The m2026-le is small, lightweight, and has a built-in focus. It is economical and easy to install. The spacious hermetically sealed bottom box protects the cables and also facilitates quick and easy maintenance.
The camera is easy to operate and has a wide field of vision, ensuring coverage wherever it is placed: outdoors, indoors, on walls, on ceilings, on pillars or in corners. Or install with optional embedded walls or ceilings for extremely hidden monitoring.