News center
Contact us
Add: 19-702,SongQuan Villa,Taibai Road,Luohu,Shenzhen,China
Tel: +86-755-25512007
Fax: +86-755-25512007-2005
Email: sales@conterway.com
Product show
Asx AXIS m3114-r in-car hemispheric network camera for mobile video monitoring robust compact HDTV network camera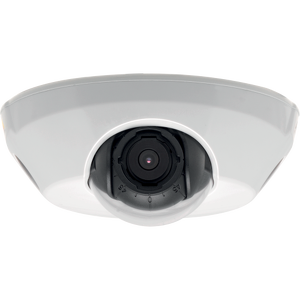 Product Numbers:M3114-R
Price:0
Product introduction:Asx AXIS m3114-r in-car hemispheric network camera for mobile video monitoring robust compact HDTV network camera
Asx AXIS m3114-r on-board hemispheric network camera
Robust compact HDTV network camera for mobile video monitoring
Stop selling products. Support date to 2020-02-28
After this date, see the support documentation.
You can get support as long as the product is under warranty.
Replacement: AXIS p3905-r
Flat design, strong and durable
Line by line scan and megapixel /HDTV
Multichannel h.264 and Motion JPEG video streams
Fast and reliable installation
Active anti-damage alarm
Video monitoring of vehicle HDTV quality
The AXIS m3114-r network camera is designed for mobile video monitoring on buses, trains, subway trains and emergency vehicles.
Earthquake and damage warning
The camera is dustproof and waterproof, and can withstand a variety of harsh environments, such as oscillations, strong vibrations, collisions and temperature changes. Active damage prevention alerts can detect damage, such as when a lens is blocked or painted.
The image clearly
AXIS m3114-r supports full frame speed HDTV 720p streams. The camera is optimized to respond quickly to changes in brightness, ensuring excellent image quality. Line by line scan can also produce clearer images of moving objects. A pixel counter helps ensure that the pixel resolution of an object or face meets the requirements of a statute or a particular customer.
Standard model and wide Angle model
80 ° Angle of standard AXIS M3114 -r network cameras can provide durable RJ - 45 or M12 connector. Wide Angle AXIS m3114-r M12 (2 mm)
With M12 connector, network Angle is 105 °, can at the same time with a video camera captured the train door and corridor. By using the supported robust Axis Corridor Format, the camera can cover a deeper Corridor range in a vertical direction.
Lens tools are provided in the package
Fast and reliable installation
The camera is designed to support fast and reliable installation. By using the provided lens tools to control and rotate the spherical objects that support the lens and image sensors, the desired field of vision and hierarchical images can be easily obtained.
Support for Ethernet power supply further simplifies installation, since only one cable is needed to transmit power and video.
Won the IP video class GovSec award
AXIS m3114-r has won the IP video category GovSec award from security products magazine. This outstanding product was exhibited at GovSec (government security exhibition 2010). For more information, please visit the security products website.
The AXIS M3114 -r Network Camera
AXIS m3114-r Network Camera is specially designed for mobile video surveillance in buses, trains, subway cars and emergency vehicles.
Bus front door entrance, daytime
Bus inside, the daytime
Bus front door entrance, evening
Select and compare anseuser products to check the appropriate accessories for matching.
End-to-end solutions
From basic monitoring to mass security, find a solution that works for you.