News center
Contact us
Add: 19-702,SongQuan Villa,Taibai Road,Luohu,Shenzhen,China
Tel: +86-755-25512007
Fax: +86-755-25512007-2005
Email: sales@conterway.com
Product show
An embedded hemispheric camera with in-car monitoring hemispheric sensor unit in axis-f4005 is suitable for indoor covert monitoring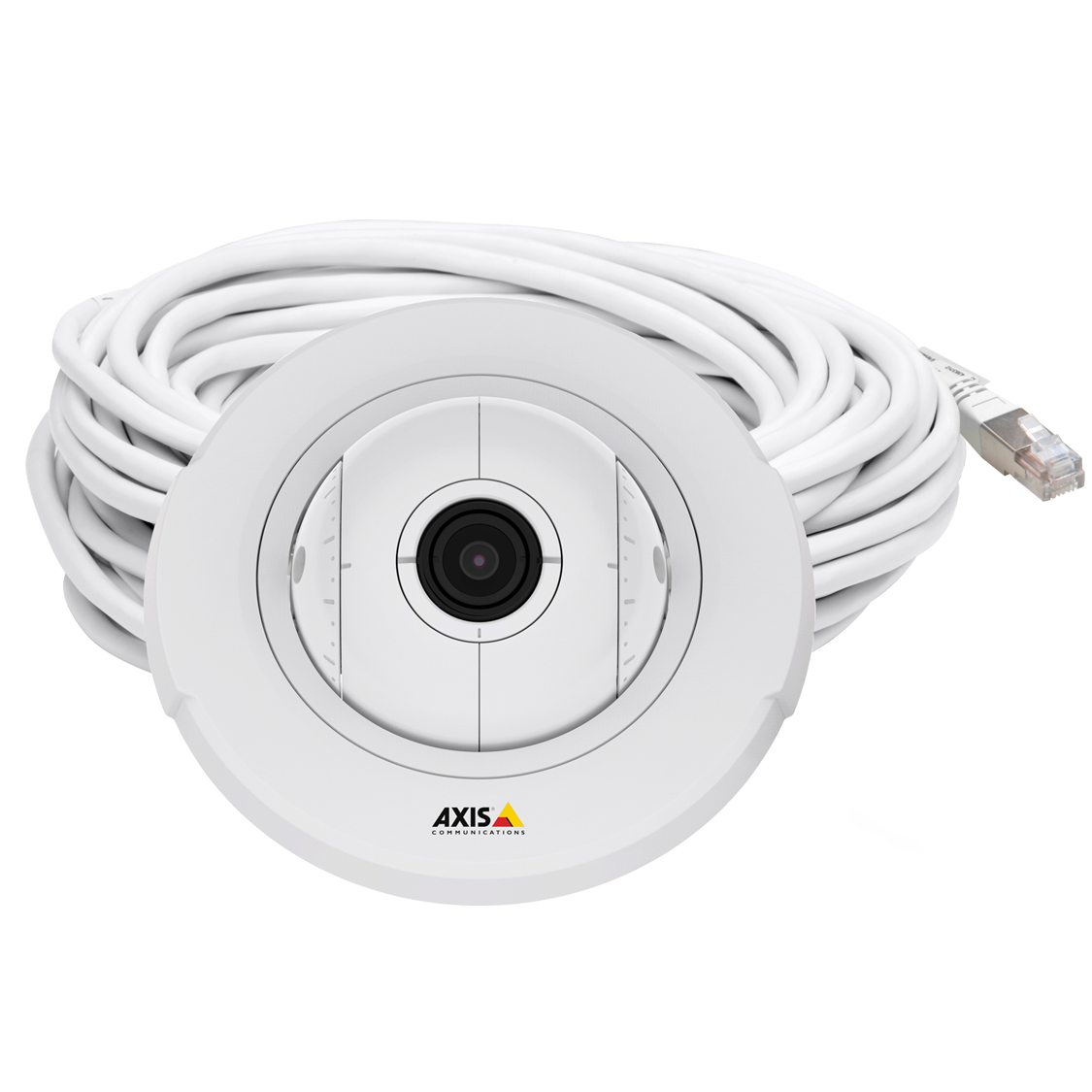 Product Numbers:F4005
Price:0
Product introduction:An embedded hemispheric camera with in-car monitoring hemispheric sensor unit in axis-f4005 is suitable for indoor covert monitoring
Asx AXIS F4005 vehicle monitoring hemispheric sensor unit
Embedded hemispheric camera for indoor hidden monitoring.
Compact, embedded hemisphere camera for indoor monitoring
Fixed lens, 1080p resolution
113 ° ultra wide horizontal view
WDR - wide dynamic shadow hunting (with AXIS F41/F44 host)
Support anshun corridor format
AXIS F4005 in retail store
Easy to install embedded hemisphere camera
AXIS F4005 is a compact, easy-to-install embedded hemispheric sensor unit for private video monitoring in retail, office and banking environments. The attached installation adapter allows the sensor unit to be mounted to a hard surface.
AXIS F host AXIS F4005 suitable for collocation, can provide 1080 p resolution and 113 ° ultra wide field of vision. Is 120 °, the scope of its vertical rotation enables the sensor unit on the required area. AXIS F4005 also supports the ansons corridor format, which is suitable for areas with a vertical orientation, such as stairs, foyer, and aisle. Attached is a rotating tool for leveling the image. The sensor unit is attached with a 12-m (39 ft.) cable for connecting to the main engine.
WDR - wide dynamic shadow hunting technology
AXIS F4005 supports wide dynamic range (WDR) -- wide dynamic shadow hunting technology, which can be activated when the sensor unit is connected to a host that supports this function. WDR Forensic Capture is able to clearly show the details in bright and dark scene areas. Video performance of AXIS F4005 is comparable to that of AXIS f1005-e sensor unit.
WDR - wide dynamic shadow hunting technology
WDR
Backlight scene: the wdr-free image on the left is Forensic Capture, visible only in the bright area. On the right is an image with WDR -- Forensic Capture, and details of the bright and dark areas are visible.
Compatible AXIS F Main Units
The AXIS F34 Main Unit
The AXIS F34 Main Unit
The AXIS F41 Main unit
The AXIS F41 Main Unit
AXIS F44 Dual Audio Input
AXIS F44 Dual Audio Input