News center
Contact us
Add: 19-702,SongQuan Villa,Taibai Road,Luohu,Shenzhen,China
Tel: +86-755-25512007
Fax: +86-755-25512007-2005
Email: sales@conterway.com
Product show
Asx AXIS M5014 PTZ network camera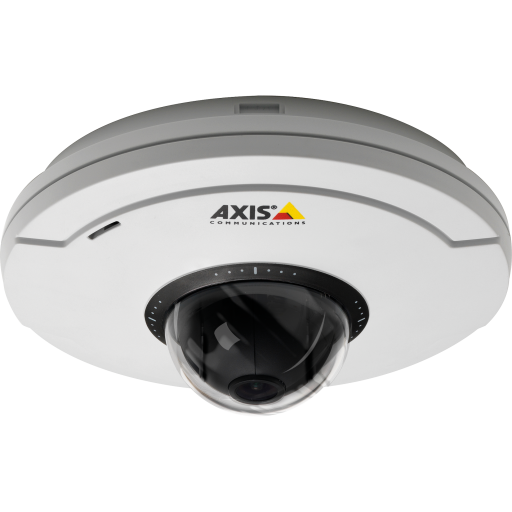 Product Numbers: M5014 PTZ
Price:0
Product introduction:Asx AXIS M5014 PTZ network camera
Asx AXIS M5014 PTZ network camera
The mini-hdtv PTZ hemispherical camera can capture a wide range of images
Stop selling products. Support date to 2023-02-28
After this date, see the support documentation.
You can get support as long as the product is under warranty.
Recommended replacement: AXIS M5054
Note: for complete specifications, see the recommended replacement product data sheet
The design is extremely hidden, which can be shifted, tilted and zoom
720 p HDTV and h. 720
IP51 class dust and water - proof
Ethernet power supply (IEEE 802.3af)
Built-in microphone and audio detection
The design is hidden and covers a wide range
AXIS M5014 hemispherical network PTZ camera is a palm-sized 720 p HDTV pan/tilt/zoom camera, affordable, suitable for indoor areas (such as shops, Banks, restaurants, hotels, office lobby and warehouse) for remote covert surveillance.
AXIS M5014 is only 13 cm (5.1") wide and 5.6 cm (2.2") high.
HDTV quality and multiple video streams
HDTV 720p has a resolution of 1280x720, line by line scan, color fidelity of HDTV, full frame rate and 16:9 format. AXIS M5014 supports multiple h.264 and Motion JPEG video streams.
With a protective case, easy to install on the ceiling
With its IP51 protection, the camera is dustproof and drip-proof, allowing video to be photographed even when the sprinkler system is activated. AXIS M5014 is designed for quick and easy installation. The camera USES an Ethernet power supply switch or mid-span to provide Ethernet power (PoE), eliminating the need for multiple cables and reducing installation costs.
Audio support and intelligence capabilities
Users can listen to and record audio remotely using a built-in microphone. With its audio detection function, abnormal sound or noise emitted during non-working hours can be detected to trigger alarm events. With the microSD/SDHC memory card slot, several days of record information can be stored on the microSDHC card.
Product evaluation
Network Webcams: "in terms of cameras, M5014 is definitely the winner. We've seen a lot of cameras trying to provide cutting-edge camera capabilities, but it's the first camera that can really do that." Please visit the following website to read the full comments: www.networkwebcams.com
Product award
AXIS M5014 PTZ semi-spherical network camera won the 2011 IP camera category new product award from Security Products magazine.
China petrochemical corporation crude oil commercial reserve base
-- sinopec digital security monitoring system
Read the full case