News center
Contact us
Add: 19-702,SongQuan Villa,Taibai Road,Luohu,Shenzhen,China
Tel: +86-755-25512007
Fax: +86-755-25512007-2005
Email: sales@conterway.com
Product show
Ansys AXIS p5635-ze PTZ high-speed ball network camera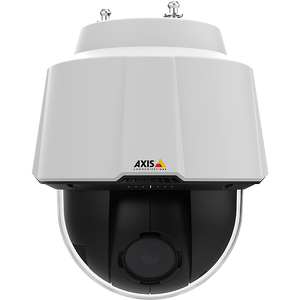 Product Numbers: P5635-ZE PTZ
Price:0
Product introduction:Ansys AXIS p5635-ze PTZ high-speed ball network camera
Ansys AXIS p5635-ze PTZ high-speed ball network camera
Turn 360 ° continuous level, 1080 p HDTV video quality, 30 times zoom
Rotate 360 ° continuous level
Excellent photosensitivity
HDTV 1080p and 30 times optical zoom
Focus awaken
Amex Zipstream technology
AXIS p5635-e PTZ Dome Network camera 5635e mk2
HDTV 1080p and 30 x zoom
AXIS p5635-ze PTZ hemispheric network camera is a cost-effective 30 times optical zoom capable HDTV 1080p camera. This camera can be used for large range hd video monitoring inside and outside the room, and has excellent details when zooming in. With focus wake, operators can find focus in predefined areas more quickly and easily than conventional automatic focus. Applicable fields include urban monitoring, etc.
Left: no focus wake area set. Auto focus search focus. Right: set the focus wake area at the door position. Instant focus.
Rotate 360 ° continuous level
Continuous horizontal AXIS P5635 - ZE can be 360 ° rotation, no mechanical stop, camera positioning rapid, which can realize smooth and continuous target tracking.
AXIS p5635-e PTZ Dome Network Camera
Excellent video regardless of light conditions
AXIS p5635-ze has the function of day - to - night conversion and good low - light shooting performance. It supports amex's wide dynamic range-wide dynamic shadow hunting technology (120 dB), which enables detailed rendering of bright and dark areas of the scene.
Reducing the bit rate with Axis Zipstream
Zipstream
AXIS p5635-ze USES amex Zipstream technology to reduce bandwidth and storage requirements by at least 50% on average while maintaining resolution, frame rate and judicial authentication details. Zipstream automatically ADAPTS to PTZ camera movement.
EIS and impact detection
The camera is also equipped with asus's electronic image stabilization (EIS) feature, which provides better video in vibrating or windy weather while saving bandwidth. AXIS p5635-ze supports impact detection, enabling the camera to send an alarm when hit.
Video analysis
The camera's built-in intelligent video features include video motion detection, audio detection, and advanced gatekeeping capabilities, allowing the camera to detect targets in a specified area and magnify the display. It supports the amex camera application platform, enabling other video analysis tools to be downloaded into the camera.
Two-way audio, I/O
Other features include two-way audio, four configurable input/output ports that connect external devices, Ethernet power Plus (PoE+), 24v AC/DC, and SD card slots for storing recorded content locally. The camera is attached with a hard ceiling mount.