News center
Contact us
Add: 19-702,SongQuan Villa,Taibai Road,Luohu,Shenzhen,China
Tel: +86-755-25512007
Fax: +86-755-25512007-2005
Email: sales@conterway.com
Product show
The special HDTV camera for the outdoor use of asx AXIS p5534-e PTZ fast ball network camera has 18 times zoom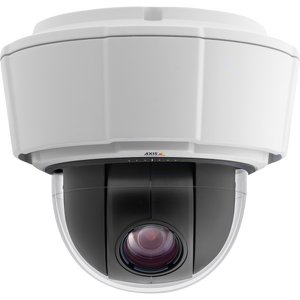 Product Numbers: P5534-E PTZ
Price:0
Product introduction:The special HDTV camera for the outdoor use of asx AXIS p5534-e PTZ fast ball network camera has 18 times zoom
Asx AXIS p5534-e PTZ fast ball network camera

Outdoor HDTV camera with 18 - fold zoom


Stop selling products. Support date to 2020-10-01

After this date, see the support documentation.

You can get support as long as the product is under warranty.

Replacement: AXIS p5624-e

HDTV 720p, day and night conversion function and h.264

Outdoor use: IP66- and NEMA 4X

18 times optical zoom

Advanced Gatekeeper

High Ethernet power supply (IEEE 802.3at)


Meet stringent indoor monitoring of HDTV quality

Outdoor AXIS p5534-e PTZ fast ball network camera can provide excellent video and 18-fold zoom function of HDTV quality, so as to monitor large places and enlarge and capture detailed details. With its fast and reliable installation, the camera is ideal for monitoring cities and their surroundings, airports and train stations.


Meet SMPTE standards

AXIS p5534-e can provide images in HDTV 720p format, which conforms to SMPTE 296M standard and supports 1280 x 720 pixel resolution, full frame rate, HDTV color fidelity and 16:9 format. The day/night conversion camera provides both multichannel h.264 video stream and m-jpeg video stream. H.264 greatly optimizes bandwidth and storage utilization without compromising image quality, while supporting m-jpeg format for flexibility.


Excellent zoom performance

The PTZ semi-spherical camera features automatic focus, 18 optical zoom and 12 digital zoom. 18 times due to its HDTV resolutions, the camera zoom function can not only can provide comparable to those of 36 times zoom image detail level, but also has a wider field of vision, 16:9 viewing range of additional advantage.


Its unique function of auto flip the camera can be 360 ° translation, facilitating continuous tracking monitoring objects. The camera also USES Advanced Gatekeeper, which automatically moves to a predetermined position in a specific area to detect movement.


The broad operating temperature


The camera provides a 1-port high PoE midspan

Since no hood is required, AXIS p5534-e of IP66 and NEMA 4X is economical to install. It can be in - 20 ° C (4 ° F) to 50 ° C (122 ° F), the temperature range of operation.


Ethernet power supply (PoE) enables easy installation

AXIS p5534-e can be powered by a high Ethernet power supply, which simplifies installation because power, video, and PTZ commands can be transmitted from one cable. The camera provides a high PoE midspan.