News center
Contact us
Add: 19-702,SongQuan Villa,Taibai Road,Luohu,Shenzhen,China
Tel: +86-755-25512007
Fax: +86-755-25512007-2005
Email: sales@conterway.com
Product show
High speed ball machine network camera with automatic cooling function q6042-c PTZ has high speed PTZ hemisphere camera with active cooling function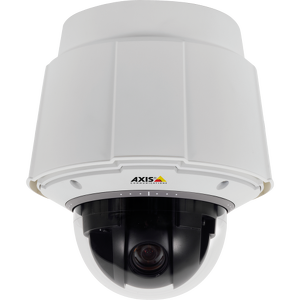 Product Numbers:Q6042-C PTZ
Price:0
Product introduction:High speed ball machine network camera with automatic cooling function q6042-c PTZ has high speed PTZ hemisphere camera with active cooling function
Asx AXIS q6042-c PTZ hemispheric network camera
High speed PTZ hemisphere camera with active cooling function
Stop selling products. Support date to 2021-08-31
After this date, see the support documentation.
You can get support as long as the product is under warranty.
Replacement: AXIS q6044-c
Working temperature up to 75 ° C (167 ° F)
Outdoor special, meet military standards
Extended D1 resolution and 36 times optical zoom
SFP fiber slot, RJ45 interface
I/O for alarm input/output
The AXIS Q6042 - C
Suitable for strict outdoor video monitoring
AXIS Q6042 - C is special outdoor PTZ camera hemisphere network, such as in the desert environment also can provide reliable monitoring, due to high temperature, solar radiation is big, need a camera to extremely high temperature work under harsh conditions. Thanks to an extended D1 resolution and a 36x optical zoom via autofocus, the camera has a remarkable range of coverage and detailed magnification. The product is ideal for construction and open mining sites, as well as along pipelines, as well as for urban monitoring.
Can work reliably in extremely hot environment
AXIS Q6042 - C with active cooling system, working temperature up to 75 ° C (167 ° F). The dust-proof and waterproof camera is rated IP66 and NEMA 4X, meets the strict military standard of mil-std-810g and ensures reliable operation in severe weather conditions such as dust storms. In strong wind environment, the camcorder's electronic image stabilization function to ensure the quality of more clear and more reliable video and helps to reduce the large video file is small, which reduces the bandwidth and storage space. The impact detection function is supported to enable the camera to trigger the alarm when it is hit.
The solid AXIS q6042-c has horizontal/vertical rotation/zoom capability and works throughout the day. The camera can be automatically positioned to 256 preset positions with a roving function. AXIS q6042-c is able to rotate vertically relative to the water level at an Angle of 20 and up, so you can see higher than the installation position.
Intelligent video
Active network guard is supported, enabling the camera to move to the preset position automatically when motion is detected in the predetermined area, and then track the detected target. The camera also provides sufficient capacity for intelligent video applications based on the amex camera application platform.
Flexible installation and easy integration
AXIS T8605 media conversion switch
Thanks to the accompanying media conversion switch, AXIS q6042-c is able to connect to the network as a Daisy chain using standard network cables or fiber optic cables that help reduce the cost of remote camera installation. The media transfer switch also enables the camera to connect to an external alarm device via two configurable input/output ports and to a 12v power source.