News center
Contact us
Add: 19-702,SongQuan Villa,Taibai Road,Luohu,Shenzhen,China
Tel: +86-755-25512007
Fax: +86-755-25512007-2005
Email: sales@conterway.com
Product show
Ac AXIS q6055-s PTZ high-speed ball machine network camera compression, stainless steel PTZ support HDTV 1080p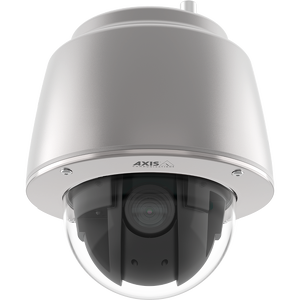 Product Numbers:Q6055-S PTZ
Price:0
Product introduction:Ac AXIS q6055-s PTZ high-speed ball machine network camera compression, stainless steel PTZ support HDTV 1080p
Asx AXIS q6055-s PTZ high speed ball machine network camera
Pressure, stainless steel PTZ, support HDTV 1080p
Marine grade stainless steel
Pressurized nitrogen shell
HDTV 1080p and 32 optical zoom
SFP slots for optical fiber and RJ45 connections
Input/output used to alert input/output
Zipstream
Night view of a refinery gas
Stainless steel and nitrogen are widely used
AXIS q6055-s is a high-speed surveillance camera with a pressurized, nautical stainless steel case. This is a solid camera, designed to achieve all-weather level rotate/vertical/zoom operations and design, provide the HDTV 32 x optical zoom and 1080 p and autofocus can cover wider range and 360 ° when closer to show clear details.
A highly durable outdoor camera is ideal for many applications, with advantages of stainless steel and pressurized nitrogen. Outdoor applications include navigation, mining, oil and gas environments. Indoor applications include a food, medical and clean room manufacturing base.
The AXIS q60-s camera fills with nitrogen through the inlet valve (1). When the pressure inside the camera reaches 0.5 bar (7 psi), the pressure relief valve (2) will open.
Highly durable
The camera has a stainless steel (SAE 316L/V4A) case and a nylon clean ball hood, so it is highly resistant to corrosion of sea water and chemical detergents. The camera can be in - 30 ° C to 50 ° C (- 22 ° F to 122 ° F), and it's 509.5 MIL - STD - 810 - g, IP6K9K, IP66, IP67 approval and NEMA 4 x can ensure that the camera from salt fog, high pressure and steam jet cleaning, dust, rain and snow and ice.
AXIS q6055-s is also designed to be filled with nitrogen, a colorless, reactive, non-combustible gas that accounts for 78% of the earth's atmosphere. Nitrogen in a closed environment can provide many benefits, such as preventing internal condensation.
Hand squeezing lemon
Clear image. Low bandwidth.
AXIS q6055-s also has amex Zipstream technology, which reduces bandwidth and storage requirements by an average of 50 percent or more while keeping resolution, frame speed and capture details constant. Zipstream automatically ADAPTS to PTZ camera movement.
Intelligent video
AXIS q6055-s is accompanied by a built-in base analysis device such as strong light compensation, moving objects, fence detectors, object counters, and access/exit detection. It also supports automatic tracking and active gatekeeping. Due to the active door guard function, the camera can automatically move to the preset position and track the detected object when movement is detected in the predefined area. The camera also has substantial capabilities for third-party intelligent video applications based on the AXIS camera application platform.