News center
Contact us
Add: 19-702,SongQuan Villa,Taibai Road,Luohu,Shenzhen,China
Tel: +86-755-25512007
Fax: +86-755-25512007-2005
Email: sales@conterway.com
Product show
High speed HDTV 1080p PTZ with active cooling and Zipstream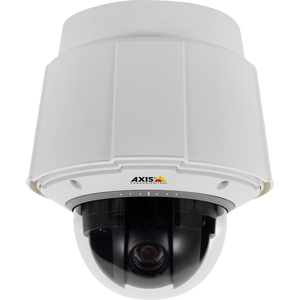 Product Numbers: Q6055-C PTZ
Price:0
Product introduction:High speed HDTV 1080p PTZ with active cooling and Zipstream
Asx AXIS q6055-c PTZ high speed ball machine network camera
High speed HDTV 1080p PTZ with active cooling and Zipstream
Extended temperature range up to 75 ° C (167 ° F)
Compliant to he standard
HDTV 1080p and 32x optical zoom
Fiber or Ethernet connection
Zipstream
The AXIS Q6055 - C
The AXIS Q6055 - CAXIS Q6055 - C
Key tasks and extensive monitoring
AXIS q6055-c PTZ Camera provides the highest video quality and performance in environments such as surrender. Where high ambient temperature and solar radiation require cameras to operate in extreme heat. The outdoor-ready PTZ dome provides coverage of large areas and great details when zooming in. It is ideal for use at construction and open-pit mining, along with pipelines. And for the city surveillance.
Dubai sunset skyline
Reliable operation in extreme heat
With a built-in active cooling system, AXIS Q6055 - C can operate in temperatures up to 75 ° C (167 ° F). The dust - and waterproof camera is IP66 - and NEMA 4 x rated and meets The tough he standard, MIL - STD - 810 - g, Ensuring reliable operation in harsh weather conditions such as sandstorms. Support for shock detection enables the camera to trigger an alarm if it has been hit.
City skyline sunset,
Great detail with HDTV
AXIS Q6055 - C has a wide horizontal viewing Angle held 62.8 ° - 2.23 °. The camera 's 32 x optical zoom, in combination with HDTV 1080 p resolution, The license plate of a vehicle to be read some 300 m (984 ft) away. AXIS q6055-c offers the same video quality as AXIS q6055-e.
The camera is designed for round - The - clock pan/tilt/zoom operation. It has a fast and precise pan/tilt response at 450 ° per second. It can be automatically directed to 256 preset positions using guard Tour.
Flexible installation and easy integration
The supplied media converter switch allows AXIS q6055-c to be connected in a Daisy chain to The network using standard network or fiber optic cables that help lower The cost of installing The cameras Over long distances. The media converter switch also enables The cameras to connect to external alarm devices via two configurable input/output ports, and 24 V power.
Hand squeezing lemon
Sharp images. The Low bandwidth.
AXIS q6055-c also features AXIS Zipstream technology, which is highly expressive and storage requirements while preserving high quality images.
Intelligent video
AXIS q6055-c comes with built-in basic analytics such as highlight removed compensation, object removed, fence detector, etc. Object counter and enter/exit detection. It also supports autotracking and Active Gatekeeper. The camera can automatically move to a preset position when motion is detected in a pre-defined area, And track the detected object. The camera also has substantial capacity for the third party intelligent video applications that are based on the AXIS camera Application Platform.