News center
Contact us
Add: 19-702,SongQuan Villa,Taibai Road,Luohu,Shenzhen,China
Tel: +86-755-25512007
Fax: +86-755-25512007-2005
Email: sales@conterway.com
Product show
Outdoor Camera Network Camera Network Camera Network Camera Outdoor-ready PTZ with 30x zoom and focus recall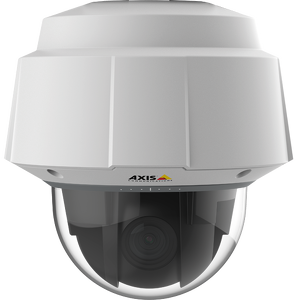 Product Numbers: Q6054-E Mk II PTZ
Price:0
Product introduction:Outdoor Camera Network Camera Network Camera Network Camera Outdoor-ready PTZ with 30x zoom and focus recall
Anxun AXIS q6054-e Mk II PTZ high-speed ball machine Network Camera
Outdoor-ready PTZ with 30x zoom and focus recall
Lightfinder
HDTV 720p and 30x optical zoom
Focus recall
Zipstream
Vandal resistant -
For demanding the conditions
Sweep overviews and zoomed-in detail. Instant focus and good image quality - even in low light. AXIS q6054-e Mk II is an advanced outdoor-ready PTZ camera that gives you all that. Designed for Demanding conditions, it's ideal for surveillance at airports, train stations, arenas, andin any city-surveillance scenario -- you anywhere need fast and precise, Round - the - clock pan/tilt/zoom operation.
In focus In an instant
Focus recall else you get more out of your AXIS Q6054 - E Mk II challenging in light of the conditions. There 's no need to Focus manually or wait the second or two it takes for an autofocus to adjust the Focus Recall gives you instantaneous focus even in low contrast scenes or scenes with point - shaped light sources to the as headlights in oncoming traffic.
No focus recall area set. Autofocus searches for focus.
Focus recall area set at gate. Instant Focus.
Good image quality -- around the clock
AXIS q6054-e Mk II features a sensor that makes it highly light sensitive and comes with Lightfinder technology. That means you can count on good image quality even in low light scenarios and dark Environments. The AXIS Q6054 - E Mk II of the features on WDR, which ensures excellent detail when there are both bright and part areas in a scene.
Sharp images. The Low bandwidth.
AXIS q6054-e Mk II features AXIS Zipstream technology, which analyses the video stream in real time to identify areas of interest. These areas are compressed a bit less than other areas. Preserving important details in full image quality, while reducing storage and bandwidth by preserving up to 50%. The result is high quality images and significant savings.
A camera that can take it
We have a robust aluminum casing, AXIS Q6054 - E Mk II can withstand temperatures as low as to 50 ° C and as high as 60 ° C (- 58 ° F to 140 ° F). The Arctic temperature control ensures safe start - up at temperatures down to 40 ° C, Even after a power failure. And with IP66, NEMA 4X And IK10 ratings, you can rest assured that the camera housing is resistant to both harsh weather conditions And problems.