News center
Contact us
Add: 19-702,SongQuan Villa,Taibai Road,Luohu,Shenzhen,China
Tel: +86-755-25512007
Fax: +86-755-25512007-2005
Email: sales@conterway.com
Product show
SONY EVI-HD7V hd video conference cameras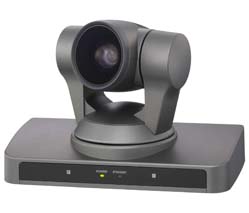 Product Numbers:EVI-HD7V
Price:0
Product introduction:SONY EVI-HD7V hd video conference cameras
SONY EVI-HD7V hd video conference cameras
Worldwide as well as the leading light of the camera, SONY, and introduced two new high-definition cameras, the two cameras is very suitable for video conference, remote teaching, the application of enterprise training and the court, etc, thus, SONY's pan/pitch/zoom (P/T/Z) camera product series has been further rich. Whatever is standard definition to meet the needs of users, 720 P, 1080 I or 1080 P, SONY P/T/Z high-definition cameras to be able to easily capture lifelike images.
New EVI - HD7V and EVI - HD3V yuntai adopted all-in-one design, brings together the experience in the field of SONY in hd technology, and with the mature of low noise yuntai machinery. Users to communicate with people in the world, there are clear, lifelike, as much as in one room. EVI - HD7V can shoot up to 1080 p / 60 * 1 high quality digital image format, and EVI - HD3V although the price is low, also can shoot up to 720 p / 60 high quality image. The two cameras are equipped with a DVI interface, can easily link with the computer monitor. * 1:60 format is limited to 1080 p/EVI - HD7V.
features
1080 p / 60
EVI - HD7V can provide detailed and vivid images, video meeting let customers more clear, vivid and training meeting, attending parties like face-to-face generally clear, lifelike.
I interface DVI -
Through the DVI - I interface, EVI - HD7V can easily with the current digital or analog interface and analog components (such as DVI - D) hd or computer monitor connection, to the quality of the digital display. (1) product for flexibility, and from the standard definition to the full hd video output option
EVI - HD series offers a variety of formats and is natural and smooth video image
(2) (3) high quality image transmission wide range, quiet, fast translation/pitch movement
(4) 10 x optical zoom (after using digital zoom is 40 times)
(5) the RS - 232 - c (remote VISCA ™ protocol)
Six (6) the default
(7) through the screen menu, the infrared remote control can be used for setting