News center
Contact us
Add: 19-702,SongQuan Villa,Taibai Road,Luohu,Shenzhen,China
Tel: +86-755-25512007
Fax: +86-755-25512007-2005
Email: sales@conterway.com
Product show
Reliable detection in dark and challenging indoor conditions of anxun AXIS Q1910 thermal imaging network camera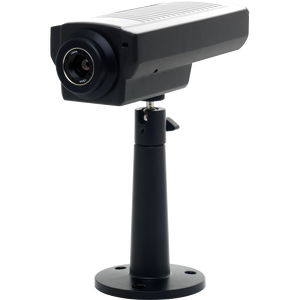 Product Numbers:Q1910
Price:0
Product introduction:Reliable detection in dark and challenging indoor conditions of anxun AXIS Q1910 thermal imaging network camera
Atsmus AXIS Q1910 thermal imaging network camera
Reliable detection in dark and challenging indoor conditions
Stop selling products. Support date to 2020-11-01
After this date, see the support documentation.
You can get support as long as the product is under warranty.
Replacement: AXIS q1931-e, AXIS q1931-e PT Mount
Thermal imaging camera for IP monitoring
Support Ethernet power supply
Multiple h. 264 streams that support independent coloring
Support smart video
No light detection in the environment
The AXIS Q1910 thermal imaging network camera is a perfect complement to any network video system that requires round-the-clock monitoring of an area.
The camera USES thermal imaging technology to allow users to detect people, objects and accidents in light - free and complex environments such as smoke, fog, dust and mist.
H.264 video compression
AXIS Q1910 thermal imaging network camera supports h. 264 video compression, which reduces bandwidth usage and storage capacity by 80% compared with Motion JPEG. The camera provides multiple independently configurable h.264 and Motion JPEG video streams. Each video stream has its own palette Settings.
Dual audio support
AXIS Q1910 was the first thermal imaging camera on the market to support two-way audio, allowing users to communicate with visitors or intruders.
Intelligent video capability
Due to the thermal imaging camera from the lighting and the impact of such problems as normal shadow, therefore, in the field of the most intelligent video applications, the camera can achieve higher precision than traditional cameras.
AXIS Q1910 thermal imaging network camera provides motion detection, audio detection and tamper detection attempts. The camera also provides support for third-party analysis modules, including support for the AXIS camera application platform.