News center
Contact us
Add: 19-702,SongQuan Villa,Taibai Road,Luohu,Shenzhen,China
Tel: +86-755-25512007
Fax: +86-755-25512007-2005
Email: sales@conterway.com
Product show
Bosch VTC-206F03-3 Hd mini bullet type color video camera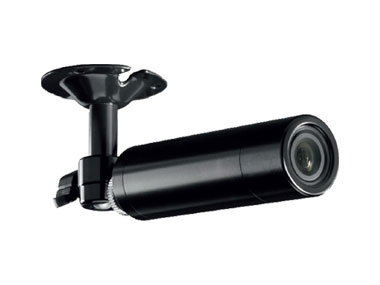 Product Numbers:VTC-206F03-3
Price:
Product introduction:Bosch VTC-206F03-3 Hd mini bullet type color video camera
features
U high quality color images (600 TV lines)
U wide field of view
U are suitable for indoor and outdoor applications
U install hidden, simple
VTC group - 206 type mini bullet cameras monitoring video, reliable and compact shell is small, strong and durable. The camera is suitable for use in indoor and outdoor, and can take 600 TV lines color images. The 3.6 mm lens camera is suitable for various scenarios. VTC group - 206 contains a universal mounting bracket and 3 mounting screws, and can be installed in soft wall, all kinds of surface and on the ceiling.
VTC group - 206 camera made from after anodized aluminum, compact appearance, hidden installation, can be all-weather monitoring. This camera is really a type of plug and play. Don't need to adjust the focal length, the camera Settings when the phone is switched on will automatically adjust according to the scene.
The technical specifications
video
The CCD camera to a third of an inch S EXview HAD CCD II
Effective pixels (vertical level x
Straight)
976 x582 (PAL)
976 x494 (NTSC)
Color 600 TV lines of resolution (minimum)
Electronic shutter from 1/50 to 1/120000 of a second (PAL)
1/60 to 1/120000 of a second (NTSC)
Composite video output signal 1 Vpp, 75 ohms
Output connection BNC connector
Signal to noise ratio greater than 50 dB
Gamma 0.45
Minimum illumination 0.1 lx (F2.0/30 ire ()
Lens is 3.6 mm prime lens
mechanical
Shell size small, waterproof design
Solid aluminum shell structure
Weight weighs about 79 g (0.174 lb)
electrical
12 VDC power supply, the maximum 83 mA
Power supply to match
The environment
Working temperature - 10 ° C to + 50 ° C (+ 14 ° F to 122 ° F) +
Storage temperature - 20 ° C to + 60 ° C (4 ° F to 140 ° F) +
Environment through the IP67 certification
Certificate and approval
Regional certification
European CE
standard
The ANSI C63.4-2003
The FCC part 15 B section, A class A digital device
UL 60065, 7th edition. The 2007-12-11
CAN/CSA - C22.2 No. 60065-03, version 1,
The 2006-04 + A1:2006
EN55022:2006, class A
EN50130 - only 95 + A2:2003
EN61000-3 - "06
EN61000-3-08
LVD 2006/95 / EC
EN60065:2002 + A1:2006 + A11:2008
IP67, IEC 60529 (60529)
Order information
VTC group - 206 f03-3 mini bullet type color camera
Machine, PAL
VTC group - 206 f03-3
VTC group - 206 f03-4 mini bullet type color camera
Machine, NTSC
VTC group - 206 f03-4