News center
Contact us
Add: 19-702,SongQuan Villa,Taibai Road,Luohu,Shenzhen,China
Tel: +86-755-25512007
Fax: +86-755-25512007-2005
Email: sales@conterway.com
Product show
Asx AXIS q1941-e thermal imaging network camera excellent detection and powerful video analysis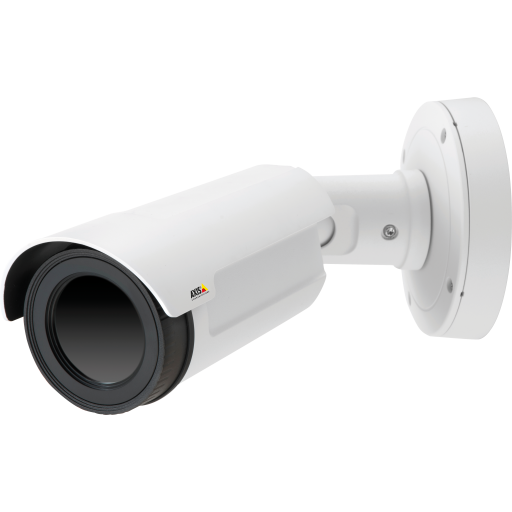 Product Numbers:Q1941-E
Price:0
Product introduction:Asx AXIS q1941-e thermal imaging network camera excellent detection and powerful video analysis
Asx AXIS q1941-e thermal imaging network camera
Excellent detection and strong video analysis
Powerful video analysis performance is achieved through ACAP applications
Good image contrast provides reliable detection and fast validation
Outdoor installation is simple and fast
384x288 thermal imaging detection
The AXIS Q1941 - E
Govies allow
Product award
AXIS q1941-e thermal imaging camera won the "video monitoring camera IP category" Govies award in 2016 security products magazine.
Powerful analysis of video in real time or recorded
With its powerful processor, AXIS q1941-e has the outstanding ability to run video analysis through the amex camera application platform (ACAP) and can use a wide range of third-party applications. The camera also provides memory card slots for storing records locally.
Reliable thermal imaging detection, low false alarm rate
Because thermal imaging cameras are less affected by light conditions and shadow problems, they are more accurate and less error-prone in most applications than traditional cameras. With its excellent thermal imaging contrast, AXIS q1941-e can reliably detect and provide rapid scene validation, such as perimeter monitoring. The network camera can be equipped with five lenses (7 mm, 13mm, 19 mm, 35 mm and 60 mm) to effectively optimize detection performance and meet most application requirements.
Smooth video and low storage requirements
Hand squeezing lemon
Squeeze storage. Keep the essence of Zipstream technology alive
Thermal imaging cameras are mainly used for video analysis and detection in restricted areas where trespass or movement is prohibited. Based on these premises, video shows no movement at all without detecting the intruder. AXIS q1941-e supports amex Zipstream technology, which can filter no-motion areas and make the camera focus only on the moving image parts, thus greatly reducing the bandwidth and storage space required. Moreover, when the camera is installed in unstable places, it is prone to vibration problems, and its electronic image stabilization (EIS) technology helps to achieve smooth field video images.
Detection range
Focus field detection
Mm level person:
1.8 x 0.5m vehicles:
4 x 1.5 meters
M m code
To detect
To 1.5 pixels (target pixel 10 ° 57, 322, 352, 986, 1079
19 32 ° 573 627 1757 1922
35 ° 18, 1019, 1114, 3124, 3416
60 ° 10, 1833, 2005, 5623, 6149
identify
(target pixel to six pixels 10 ° 57 80 88 247 270
19 32 ° 143 157 439 480
35 ° 18, 255, 278, 781, 854
60 ° 10, 458, 501, 1406, 1537
I recognize
(target pixel to 12 pixels) 10 57 40 ° 44 123 123
19 32 ° 72 78 220 240
35 ° 18, 127, 139, 390, 427
60 ° 10, 229, 251, 703, 769
The detection range is calculated by Johnson standard and may vary depending on weather conditions.
View the AXIS q1941-e thermal imaging network camera (m) calculation chart (PDF) to determine the relationship between the focal length of the lens, the number of pixels on the target, and the detection range.
Thermal Network Camera
Only at night, or all day?
Understand why thermal imaging cameras are reliable detection and recognition tools.