News center
Contact us
Add: 19-702,SongQuan Villa,Taibai Road,Luohu,Shenzhen,China
Tel: +86-755-25512007
Fax: +86-755-25512007-2005
Email: sales@conterway.com
Product show
Asx AXIS xf40-q1765 explosion-proof network camera is suitable for fixed cameras in dangerous areas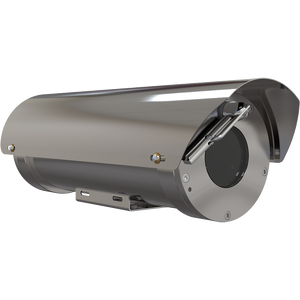 Product Numbers:XF40-Q1765
Price:0
Product introduction:Asx AXIS xf40-q1765 explosion-proof network camera is suitable for fixed cameras in dangerous areas
Asx AXIS xf40-q1765 explosion-proof network camera
Fixed camera for dangerous area
Certified for use in hazardous areas
Stainless steel (SAE 316L), shock resistant
Full hd 1080p resolution
18 x zoom and auto focus
A wide range of temperatures
There are many kinds, covering the whole world
The xf40-q1765 explosion-proof network cameras include different types and are certified for use in hazardous areas under different national regulations. Depending on the type, the camera may function differently. For example, UL certified models xf40-q1765-50c UL provide three 3/4" NPT conduit entrances, while xf40-q1765 and xf40-q1765-60c models provide three M20 conduit entrances. The UL certified model has 24 V ac or 110 V ac power input. For more information, see the specific data table.
Oil rig platform
Technology combined with
The xf40-q1765 explosion-proof network camera is an AXIS q1765-le camera (without IR LED and SD card, including wiper and washer support) installed in the explosion-proof stainless steel shield. The camera provides excellent image quality and color fidelity, as well as full hd 1080p resolution at a 25/30 FPS frame rate. With an 18-fold optical zoom and automatic focus, the camera is ideal for remote monitoring in hazardous areas.
The camera has an electro-polishing 316L stainless steel cover and is certified by ATEX, IECEx and UL to be used in hazardous areas.
Oil refinery plant
Critical infrastructure
The xf40-q1765 is well suited for video monitoring of hazardous areas in critical infrastructure, such as offshore and offshore environments in the oil and gas industry. In addition, typical applications include dusty environments in other industries, such as paper and textile industries and grain processing.
Grain silos
A wide range of temperatures
Outdoor dedicated xf40-q1765 has two versions of the product, depending on the required operating temperature range: up to 60 and up to 60 degrees C (140 degrees F) or down to 60 degrees C (-76 degrees F). The camera is attached with a removable visor.
Flexible integration and remote access
The xf40-q1765 enables high levels of flexible integration with other devices such as access control, lighting and audio. It can provide remote access using any existing ip-based network. The xf40-q1765 is suitable for dangerous areas and can be used as a supplement for various security cameras.