News center
Contact us
Add: 19-702,SongQuan Villa,Taibai Road,Luohu,Shenzhen,China
Tel: +86-755-25512007
Fax: +86-755-25512007-2005
Email: sales@conterway.com
Product show
Bosch PBC-60 - Power Supply and Battery Charger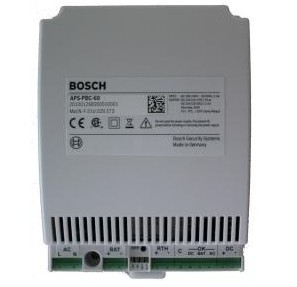 Product Numbers:PBC-60
Price:0
Product introduction:Bosch PBC-60 - Power Supply and Battery Charger
Bosch PBC-60 - Power Supply and Battery Charger
Support the 12 V / 7 Ah, 14 Ah and 12 V / 24 V / 7 Ah three types of batteries
Optional 12 VDC or 24 VDC voltage output
Optional 5 A @ 12 VDC or 24 VDC @ 2.5 A current output
Over voltage protection
The battery voltage regulation
Onboard LED voltage status indicators
Protection grade II
Output voltage: 12 V model
24 V model 20-30 V
Output current: 12 V model
Biggest 2.5 A 24 V model
Output power: 60 W (constant)
The input voltage: 100-240 VAC, 50 to 60 hz
Input current (ac) : the biggest 2 A, when the voltage is 85 V or so to reach the specified maximum load
Output voltage: 12 V model
24 V model 20-30 V
Output current for the battery:
The 12 V model 700 mA
24 V model 350 mA
Regularly check the battery - about once every six minutes to check.
All to prevent the battery discharge:
The 12 V model 9.5 V
24 V model 19 V
Once the ac input voltage return to normal, the power supply will switch to normal operating mode.
Temperature is balanced by an external NTC resistance to control.
The battery reverse connect protection
Working temperature - 5 ° C (- 23 ° F) to 50 ° C (122 ° F)
Storage temperature - 20 ° C (4 ° F) and 60 ° C (140 ° F)
Relative humidity of 5% to 95%