News center
Contact us
Add: 19-702,SongQuan Villa,Taibai Road,Luohu,Shenzhen,China
Tel: +86-755-25512007
Fax: +86-755-25512007-2005
Email: sales@conterway.com
Product show
Panasonic WV-CW590A/CH,WV-CW594ACH Sixth Ggeneration Super Dynamic Outdoor Type Fast Ball Cameras Day and Night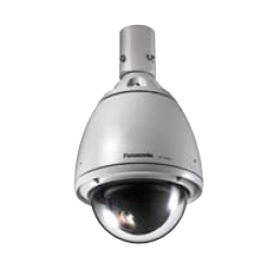 Product Numbers:WV-CW590A/CH,WV-CW594ACH
Price:0
Product introduction:Panasonic WV-CW590A/CH,WV-CW594ACH Sixth Ggeneration Super Dynamic Outdoor Type Fast Ball Cameras Day and Night
Panasonic WV-CW590A/CH,WV-CW594ACH Sixth Ggeneration Super Dynamic Outdoor Type Fast Ball Cameras Day and Night
Be applicable to the outdoor, in the sixth generation super dynamic outdoor type fast ball cameras day and night
Product features


Be applicable to the outdoor, in the sixth generation super dynamic outdoor type fast ball cameras day and night
Panasonic introduced the sixth generation of the super dynamic outdoor type fast ball camera, day and night with a protective cover yuntai, built-in integration and 36 times optical zoom lens, can be 360 ° rotation.By making with Panasonic special high performance (such as: 160 times each pixel based dynamic range image contrast correction function), and achieved excellent image display accurately.A new intelligent features include: automatic image stabilization function, scene change detection and automatic tracking function.Bring high reliability for outdoor monitoring.WV - CW590 will play a positive role in the field of many security.Used in car park, amusement park, large shopping centers, airports, railway stations, monitoring of expressway, urban road and square, the effect is very ideal.


Product features
Compared with the traditional camera, super dynamic 6 can provide as much as 160 times more wide dynamic range.
High resolution: 650 line.
High sensitivity with day and night conversion function: allows (wise), the color mode is 0.5 Lux, black and white mode is 0.04 Lux.With infrared filter (on/off), to ensure that in black and white mode to enhance sensitivity.
Adaptive digital noise reduction: integration of 2 d / 3 d digital noise control ensures that the noise reduction in various conditions.
Electronic improve sensitivity: the automatic (maximum 32 times)/manual (maximum 512 times).
Electronic shutter: 1/120 ~ 1/10000 of a second.
36 x zoom lens: 3.3 to 119 mm (720 x digital zoom).
Default mode maximum rotating/pitching speed 400 ° 0.065 ° / SEC/SEC and manual mode ultra fine control.
5 degrees up perspectives to a broader range of application.
256 preset position, can be activated by matrix or video recorder system controller.
Automatic tracking, automatic tracking camera images of the largest moving object, by rotating the pitch to maintain the target in the center of the picture.
VMD (video moving detector) 8 x6 covered area.
Scene change detection alarm: when the lens is covered, spray paint, mobile or defocusing.
4 alarm input, 2 road alarm output port.
Alarm linkage, including: port output, preset position, automatic rotation, patrol, order (SEQ), sorting, automatic tracking, black and white and command output.
Automatic image stabilizer can be used in vibration or high winds.
The synchronization.
Coaxial cable or RS485 data (Panasonic, Pelco P/D protocol) communications.
Camera subtitles can show up to 16 characters.
More languages: Chinese, English, French, Italian, Spanish, German, Russian, Japanese.
Accord with standard of IP66 waterproof and dustproof.Compatible with IEC60529 measurement standard.
Built-in fan/heater for - 50 ˚ C ~ + 50 ˚ C when temperature changes.
The built-in sun shade, the camera can work under direct sunlight.
The rain self-cleaning ball cap.
* optional ball cover assembly, after working environment temperature can reach to 50 ˚ C ~ + 50 ˚ C.