News center
Contact us
Add: 19-702,SongQuan Villa,Taibai Road,Luohu,Shenzhen,China
Tel: +86-755-25512007
Fax: +86-755-25512007-2005
Email: sales@conterway.com
Product show
Bosch NBN-832V-IP DinionHD Day and Night Fixed HD Cameras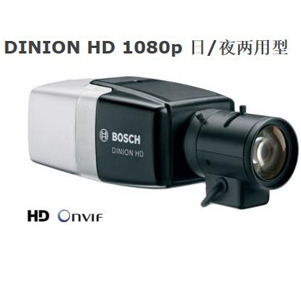 Product Numbers:NBN-832V-IP
Price:0
Product introduction:Bosch NBN-832V-IP DinionHD Day and Night Fixed HD Cameras
Bosch NBN-832V-IP DinionHD Day and Night Fixed HD Cameras
With progressive scan technique on the night of 1/2.7 of an inch of dual-purpose CMOS
High resolution 1080 p, high-definition format
Local store offers flexible video options
Automatically after focal adjustment, easy to install
The front-end intelligence technology
Accord with standard of ONVIF
Four stream function
24 VAC power plus or minus 10% Hz12 50/60 VDC Ethernet plus or minus 10% rated 48 VDC power supply
Current consumption of 400 mA | 400 mA IVA (12 VDC) 350 mA | 450 mA IVA (24 VAC) 150 mA | 175 mA IVA 48 VDC (PoE)
Power consumption 4.8 W | 6 W IVA (12 VDC) | 10.8 8.4 W W IVA (24 VAC) | 8.4 7.2 W W IVA 48 VDC (PoE)
The sensor
Type of 1/2.7 of an inch CMOS
Effective image 1920 x 1080 pixels
video
H. 264 video compression (ISO/IEC 14496-10);
M - JPEG, JPEG
Four individually configurable data flow of h. 264 and M - JPEG data flow, frame rate and bandwidth can be configured.
Two separate configuration of h. 264 data flow data flow 1: h. 264 Main Profile (MP) in 1080 p 25/30, h. 264 Main Profile (MP) 25/30, or 720 p h. 264 MP standard definition (SD) data flow 2:1 copy data flow (1080 p), h. 264 Main Profile (MP) in 720 p 25/30 (when the data stream 1 is 720 p) or h. 264 MP standard definition (SD)
Two additional data flow M - JPEG data streams and high-definition (HD) only the I frame data flow.
1080 p hd resolution (vertical level x) : 1920 x 1080 720 p: 1280 x 720
Vertical level of 480 p resolution (x) code: 704 x 480 display: 854 x 480
Vertical level of 240 p resolution (x) code: 352 x 240 display: 432 x 240
Overall IP delay at least 120 milliseconds, up to 240 milliseconds
GOP structure IP, IBP, IBBP
Reflectivity of 89% sensitivity (3200 K, scene, pro series)
Minimum illumination (30 IRE ()
Color lx (fc) 0.022 0.22
Black and white lx (fc) 0.005 0.05
Color, black and white, automatic day/night
The white balance atw (2500-10000 k), automatic white balance and manual
Automatic shutter [1/60] (1/50 to 1/50) (automatic) optional fixed
Contrast enhancement on/off
Backlight compensation on/off
Definition can select level of resolution enhancement
Dynamic range of digital WDR: 76 dB
Privacy cover four separate areas, fully programmable
Video Motion + IVA or mobile analysis options
The lens
Lens installation type CS (lens out of 5 mm in length, 0.2 inches), C type base, can be used with the accompanying adapter ring
Lens type hand control and automatic detection (override) DC DC aperture aperture driver: 50 largest mA continuous current
Camera control Web page wizard button or cameras
audio
Standard g. 711, 8 kHz sampling rate AAC
SNR > 50 dB
Audio stream full duplex/half duplex
Mono audio 1 road line input, 1 road mono line output
The connector is 3.5 mm stereo jack
Signal line input 12000 euro (typical), 1 Vrms (maximum)
Output signal line 1 Vrms @ 1500 euro (typical),
Alarm 2 road input
The connector clamp circuit (not isolation type make contact)
Activating voltage + 5 VDC and + 40 VDC (22000 + 3.3 VDC, the DC coupling pull-up resistor)
Relay output 1 road
Connector clamp circuit
Voltage VAC 30 or 40 + VDC maximum continuous current of 0.5 A, power 10 va
Data port RS - 485/232/422
The memory card slot support SDHC and SDXC microSD card, the maximum capacity of 2 TB
Continuous recording video, video loop.
Video alarm/event/schedule
Device configuration through a Web browser or configuration manager
Software update flash ROM, it can be remote programming
Agreement RTP, RTSP, Telnet, UDP and TCP, IP, HTTP, HTTPS, FTP, DHCP, IGMP V2 / V3, ICMP, ARP, SMTP, SNTP, SNMP, 802.1 x, UPnP
Encryption, SSL, TLS 1.0 AES (optional)
Base-t Ethernet STP, 10/100, adaptive, half duplex/full duplex, RJ45
PoE power supply meets the IEEE 802.3 at standard
Size (width x height) x 78 x 66 x140 mm (3.07 x 3.07 x 2.6 inches), excluding the lens
Weight 690 grams (1.52 pounds), excluding the lens
RAL color 9007 titanium
At the bottom of the tripod base (isolated) and the top 20 UNC 1/4 inch