News center
Contact us
Add: 19-702,SongQuan Villa,Taibai Road,Luohu,Shenzhen,China
Tel: +86-755-25512007
Fax: +86-755-25512007-2005
Email: sales@conterway.com
Product show
AXIS M1054 Network camera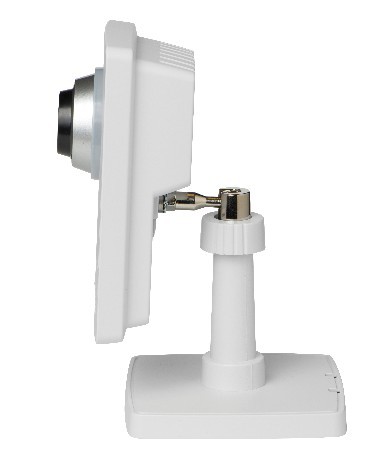 Product Numbers:20131112141155
Price:0
Product introduction:The AXIS M1054 network cameras The quality of HDTV Multiple h. 264 video stream Ethernet power supply PIR sensor and LED lighting The microphone and speakers The I/O port  is applicable to professional interior HDTV qualit
The AXIS M1054 network cameras
The quality of HDTV
Multiple h. 264 video stream
Ethernet power supply
PIR sensor and LED lighting
The microphone and speakers
The I/O port
 is applicable to professional interior HDTV quality monitoring
AXIS M1054 network cameras use progressive scan technology, provide a resolution as high as 1 million pixels (including 720 p HDTV) full frame rate of video. Can also support multiple h. 264 and dynamic JPEG video streaming, respectively is optimized to suit different quality requirements and bandwidth limitations.
Intrusion alarm functions
AXIS M1054 with integrated PIR sensor, even in the dark cases also can detect moving objects, it also has white leds, can be in the event of scene lighting. It also supports the I/O port, external devices can be attached.
Function and intelligent design
In order to convenient and flexible installation, AXIS M1054 by Ethernet or power supply. AXIS M1054 can be easily installed in the place such as shops, restaurants, hotels and residential.