News center
Contact us
Add: 19-702,SongQuan Villa,Taibai Road,Luohu,Shenzhen,China
Tel: +86-755-25512007
Fax: +86-755-25512007-2005
Email: sales@conterway.com
Product show
M1034-W Network camera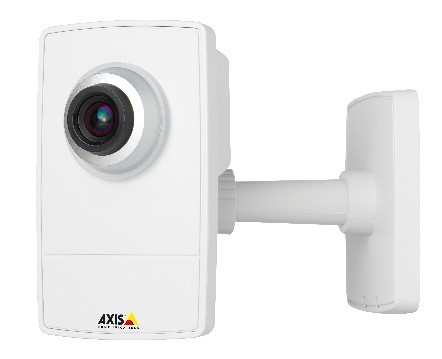 Product Numbers:20131112141359
Price:0
Product introduction:The AXIS M1034-W network camera 720 p HDTV / 1 mp quality Support 802.11 b/g/n standard Multiple h. 264 video stream Convenient and flexible to install PIR sensor and LED lighting The microphone and speakers The I/O port 
The AXIS M1034-W network camera
720 p HDTV / 1 mp quality
Support 802.11 b/g/n standard
Multiple h. 264 video stream
Convenient and flexible to install
PIR sensor and LED lighting
The microphone and speakers
The I/O port
 wireless capabilities
AXIS M1034-W provide wireless or wired connection to the network of choice. It provides wi-fi Protected Setup ™ protocol, so as to simplify the process of logical security on the wireless network configuration. Wireless 802.11 b/g/n standard with the combination of the WPS protocol ensures the user friendly and high network security, at the same time make HDVT video can stream processing on the wireless network in a reliable way.
Intrusion alarm functions
AXIS M1034 -w integrated passive infrared (PIR) sensors to detect moving - even in the dark can detect. It includes the event or when the user requests automatically lighting scene of white leds. It also through the integrated microphone and speakers to provide two-way audio communication, allow remote monitoring and one area directly or use to record audio clips and personal communication.
Convenient and flexible to install
Mounting bracket can be installed on the wall and ceiling. In order to obtain higher installation flexibility, we also offer optional extensions stents (100 mm or 4.0 inches). Installation clip can be camera mounted on the arrival of the goods shelf. It was the same with the white power equipment power supply.