News center
Contact us
Add: 19-702,SongQuan Villa,Taibai Road,Luohu,Shenzhen,China
Tel: +86-755-25512007
Fax: +86-755-25512007-2005
Email: sales@conterway.com
Product show
Panasonic WV-ST162H Built-in Haeundae Network Camera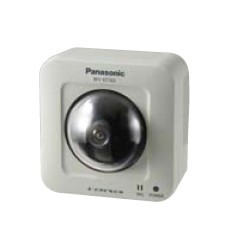 Product Numbers:WV-ST162H
Price:0
Product introduction:Panasonic WV-ST162H Built-in Haeundae Network Camera D1 high-definition (real-time image). The new 1.3 million pixels MOS sensor. H. 264 / JPEG double stream transmission technology. Day and night transformation function of hi
Panasonic WV-ST162H Built-in Haeundae Network Camera
720 p high-definition real-time image (WV - ST165H).
1.3 million pixels high sensitivity MOS sensor provides SVGA / 800 x600 dimension of ultra-high resolution (WV- ST162H).
H. 264 (High Profile) and JPEG output code flow, by Panasonic patent system chip "UniPhier ®", synchronization to realize real-time monitoring and high-definition video.
1280 x960 full frame image transmission (up to 30 FPS) (WV - ST165H).
SVGA (800 x600) full frame image transmission (up to 30 FPS) (WV - ST162H).
Compared with the traditional camera, the new camera wide dynamic technology and ABS (automatic dark space compensation) technology to achieve wide dynamic range.
The facial super dynamic technology ensures that the image is clear.
Day and night transformation function of high sensitivity (electronic color turn black) : F2.2, color mode 0.6 Lux, 0.5 Lux black and white mode.
Digital noise reduction: 3 d - DNR can reduce the noise in a variety of circumstances.