News center
Contact us
Add: 19-702,SongQuan Villa,Taibai Road,Luohu,Shenzhen,China
Tel: +86-755-25512007
Fax: +86-755-25512007-2005
Email: sales@conterway.com
Product show
Panasonic(NVR) WJ-NV200K/CH Network Monitoring System Products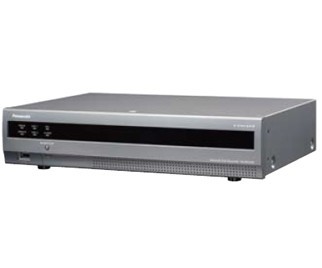 Product Numbers:WJ-NV200K/CH
Price:0
Product introduction:Panasonic(NVR) WJ-NV200K/CH Network Monitoring System Products Support for h. 264, mpeg-4 and JPEG format. Up to 16 sets network cameras are connected and record. Can be done without using PC camera automatic detection and rapi
Panasonic(NVR) WJ-NV200K/CH Network Monitoring System Products
H. 264, mpeg-4 and JPEG format.
Can connect up to 16 sets network cameras and video.
Don't need to use the computer, through the automatic camera detection and installation wizard that can quickly set up.
Through the frame rate, image quality and HDD capacity automatic operation simple and convenient calculation.
Don't need to use the computer, simple mouse operation on the new GUI support.
Fast search of calendars and schedules.
16 cameras synchronous display scene.
Full hd output (HDMI) support hd specifications of the playback image and scene image.
Real-time face detection function of real-time image face facial image matching and registration.
Only one channel of *.
* the camera needs to support the face detection function.
(recommend WV - NP502CH, WV - SP305H or WV - SP306H)
Face detection alarm through the buzzer/email/Panasonic alarm output/light/port notification.
A variety of alarm source including 9 port input, 16 cameras alarm, Panasonic alarm protocol.
Flexible alarm action including alarm video, E-mail notification, alarm message, camera position, the port output, Panasonic alarm output, buzzer and indicator.
Camera control: rotate/pitch, zoom, focus, brightness, preset position, automatic mode (depending on the camera model).
The camera can record and playback I - PRO network audio g. 726 (ADPCM) 32 KBPS.
Flexible playback control: to date (jump to a specified time and date), turn to the latest record time (30 seconds before they jump to the end of the record).
A variety of display modes: single picture, picture (4/16 of the pictures showed, 3/4/6/9/12/16 showed on the full screen).
Multiple recording mode: schedule, event (before/after).
Filter retrieval: time & date, event type, the camera code, schedule.
Video can be downloaded to PC.
Download the browser software can download the image playback from the VCR.
Built-in network interface (10 base-t / 100 base - TX / 1000 base-t) is used to record and customer visit.
Can allow up to four clients at the same time image viewing and WJ - NV200K/CH operation.
Can install up to 2 HDD.
(8.89 cm SATA HDD)
User authentication, 3 level user and user level - camera partition Settings, user management up to 16 user registration.
Multiple video recorder, multi-site system through the choose and buy WV - ASM200 / CH I - PRO software to manage.
ONVIF NVC (network video client), core specification Ver. 1.02 compatible.