News center
Contact us
Add: 19-702,SongQuan Villa,Taibai Road,Luohu,Shenzhen,China
Tel: +86-755-25512007
Fax: +86-755-25512007-2005
Email: sales@conterway.com
Product show
Panasonic WV-CW504SCH Fifth Generation Super Dynamic Prevent Damage Hemisphere Cameras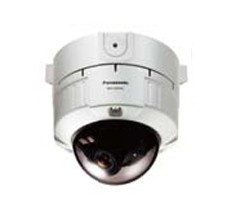 Product Numbers:WV-CW504SCH
Price:0
Product introduction:Panasonic WV-CW504SCH Fifth Generation Super Dynamic Prevent Damage Hemisphere Cameras A third type of CCD sensor. Horizontal resolution 650 line. Day and night transformation function of high sensitivity (infrared filter colo
Panasonic WV-CW504SCH Fifth Generation Super Dynamic Prevent Damage Hemisphere Cameras
Fifth generation super dynamic PoHuaiXing hemisphere cameras
Product features
Fifth generation super dynamic PoHuaiXing hemisphere cameras
WV - CW500 series is the fifth generation of the super dynamic Panasonic PoHuaiXing camera.
With advanced SD5 intelligent functions, electrochemical dehumidification devices, prevent damage after focal adjustment automatically (ABF), and easy to install.
It has the characteristics of high dust, moisture and shock, meet the international standards of IP66.
WV - CW500 series images taken good quality, high sensitivity, which can realize the day/night conversion of 24 hours monitoring, also equipped with multi-function mobile detector.
Traditionally because its not limited by location, scope of application and monitoring objects, the multi-function color video camera is ideal as many monitoring applications.
Product features
Dynamic technology integration of the fifth generation super super dynamic, automatic compensation (ABS), dark area intelligent video mobile detection (I - VMD) compensation technology to provide high quality images such as images.
Levels more clear: color model 650 line, 700 lines of black and white pattern.
High sensitivity (day and night type) : 0.3 Lux (color), 0.04 Lux (black and white).
Intelligent video moving detection (I - VMD) : including video motion detection, suspicious objects detection (packet loss/bag), scene change detection (such as lens covered, spraying, dismantle or focal offset, etc.).
3 d color conversion function even under the condition of low illumination can reproduce the original colour.
Adaptive digital noise reduction technology: in a variety of conditions, the 2 d - DNR and 3 d - DNR can be a good noise reduction.
3.8 ~ 8.0 mm, with 2 x digital zoom automatic double aperture zoom lens.
Conforms to IP66 and IEC60529 dust-proof waterproof standard.
Dehumidification facilities in the normal use of all kinds of weather conditions.
Damage resistant structure to provide you with high reliability.
Three to the hinge (horizontal, vertical, rotation), convenient installation.
Automatic image stabilizer: can eliminate due to vibration or high winds the effects on the image resolution.
In synchronous linear lock / / vertical drive (VD2) synchronous multiplexing.
Using heater (piece) of choose and buy, can make the machine keep in - 30 ˚ C ~ + 50 ˚ C under the working conditions.
Electronic shutter from 1/120 to 1/10000 of a second.