News center
Contact us
Add: 19-702,SongQuan Villa,Taibai Road,Luohu,Shenzhen,China
Tel: +86-755-25512007
Fax: +86-755-25512007-2005
Email: sales@conterway.com
Product show
Panasonic BB-HCM511 Webcam Video System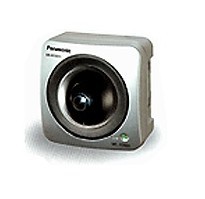 Product Numbers:BB-HCM51
Price:0
Product introduction:Panasonic BB-HCM511 Webcam Video System Ten times zoom POE power supply mode Two-way voice communication Picture transfer function Analog signal output Built-in yuntai Dynamic detection function
Panasonic BB-HCM511 Webcam Video System
Dynamic detection function
Support SD card * 4 storage
Analog signal output * 6
At the same time support mpeg-4 and JPEG format
Picture transfer function
Remote control lens
Two-way voice communication
A simple way of POE power supply
Dynamic detection function
Get photo
Second item functions through the preset in the PC camera threshold or sensitivity, to detect the change of environment, and dynamic detecting pictures taken by camera can temporarily stored in the camera * 1 * 2 or by E-mail and FTP * 3 way transmission.
Support SD card * 4 storage
Storage can support capacity of 2 g SD card
Lots of images can be stored in the camera's SD card, SD card is stored in the picture can query through the network, if there is no network in use, the camera or image can be stored in the SD.
Analog signal output * 6
view
Through the cable received video camera output terminals, you can use the existing TV and video recorder for viewing.
At the same time support mpeg-4 and JPEG format
Enjoy the convenience, variety of monitor
Panasonic Panasonic network camera function in three formats (VGA, QVGA, and he sent the mpeg-4 images, JPEG images can also be in the form of three kinds of (dynamic priority, the standard, the image quality is preferred) to transmit images. Under the condition of asking for smooth motion recommended using mpeg-4 format, while under the effects of asking for more high quality pictures recommended with JPEG format.
Mpeg-4 video license
On the other computer put mpeg-4 view software
Please purchase additional license (BB - HCASCN)
Picture transfer function
When there is moving object appeared will remind you
Camera set according to the prior, the cache in the camera images and data logs automatically sent to an E-mail address or to a server via FTP transmission. When you need to choose images, also can prevent you forget to look at it.
Remote control lens
Horizontal/vertical and focal length to achieve large area monitor
You can through the remote control monitoring camera Angle changes to a large area to watch, you can also use 10 times zoom to zoom a region to watch.
Two-way voice communication
Enjoy more smooth communication
Use of a built-in microphone and buy separate microphone. Can at the same time of monitoring can and closer to the camera phone * 12. Even in the distant vision
, can also provide you with more accurate communication, in order to reduce the inconvenience.
A simple way of POE power supply
Power supply is via Ethernet cable, so the network camera can be used in areas that usually it is difficult to install, such as no power socket of the ceiling.