News center
Contact us
Add: 19-702,SongQuan Villa,Taibai Road,Luohu,Shenzhen,China
Tel: +86-755-25512007
Fax: +86-755-25512007-2005
Email: sales@conterway.com
Product show
Panasonic WV-CF604CH Sixth Generation Super Dynamic Fixed Hemispherical Camera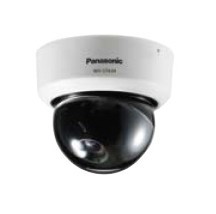 Product Numbers:WV-CF604CH
Price:0
Product introduction:Panasonic WV-CF604CH Sixth Generation Super Dynamic Fixed Hemispherical Camera Speed DSP processing chip, a third type of CCD sensor. Horizontal resolution 650 line. Day and night transformation function of high sensitivity (el
Panasonic WV-CF604CH Sixth Generation Super Dynamic Fixed Hemispherical Camera
The sixth generation super hemispherical camera new USES dynamic fixed speed chip production, high cost performance
Product features
The sixth generation super hemispherical camera new USES dynamic fixed speed chip production, high cost performance
New Panasonic introduced the Super speed jie chips Dynamic 6 (Dynamic) the sixth generation Super WV - CF604CH.
The sixth generation super dynamic technology into the Panasonic multiple monitoring technology, more superior performance, it is more convenient to install and use.
Sixth generation super dynamic 320 times in each pixel based dynamic range correction technology, on the basis of dark area in the second generation of automatic compensation technology (ABS) II to present a clearer picture in backlight conditions.
WV - CF604CH, color mode 650 TV lines of horizontal resolution to keep images more clear, even in low illumination to 0.08 Lux (color mode) and 0.05 Lux (black and white pattern) can also capture the clear image, respectively.
Adaptive digital noise reduction technology, effectively solved the dark environment trailing phenomena of the moving object.
Special - 5 ° Angle design, can you monitor the broader perspective of the image.
The zoom range 2.8 ~ 10 mm lens, a simple setting adjustment lens Angle: + 180 ˚ rotation range ~ - 170 ˚, pitch range: + 90 ˚ (image tilt adjustment range + 100 ˚).
Product features
Sixth generation super dynamic technology integrates super dynamic, the second generation of automatic dark area compensation technology (ABS II) to provide high quality images.
Higher level of clarity: color model 650 TV lines.
High sensitivity (day and night type) : F1.3 color mode: 0.08 Lux black and white pattern: 0.05 Lux.
Scene change detection (such as lens covered, spraying, dismantle or focal offset, etc.).
3 d color conversion function even under the condition of low illumination can reproduce the original colour.
Adaptive digital noise reduction technology: in a variety of conditions, the 2 d - DNR and 3 d - DNR can be a good noise reduction.
Electronic improve sensitivity: the automatic (maximum 32 times)/manual (maximum 512 times).
Electronic shutter from 1/50 to 1/120000 of a second.
2.8 mm to 10 mm, 3.6 x zoom lens, automatic aperture with a 2 x digital zoom.
Automatic image stabilizer: can eliminate due to vibration or high winds the effects on the image resolution.
The synchronization.
Communication control was achieved by coaxial cable.
OSD Settings menu.
Image distortion correction technique.
Intelligent Resolution technology (Intelligent Resolution).