News center
Contact us
Add: 19-702,SongQuan Villa,Taibai Road,Luohu,Shenzhen,China
Tel: +86-755-25512007
Fax: +86-755-25512007-2005
Email: sales@conterway.com
Product show
Panasonic WV-CL930CH With ABF Focal Adjustment After (automatic) Function of Ultra-high Sensitivity, Day and Night Type Camera, Monitored 24 Hours a day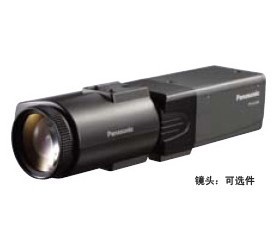 Product Numbers:WV-CL930CH
Price:0
Product introduction:Panasonic WV-CL930CH With ABF Focal Adjustment After (automatic) Function of Ultra-high Sensitivity, Day and Night Type Camera, Monitored 24 Hours a day 1/2 type CCD sensor. The level of resolution 540 TV lines. Day and night t
Panasonic WV-CL930CH With ABF Focal Adjustment After (automatic) Function of Ultra-high Sensitivity, Day and Night Type Camera, Monitored 24 Hours a day
Focal adjustment after with ABF (automatic) function of ultra-high sensitivity, day and night type camera, can truly achieve 24-hour monitoring
Product features
Focal adjustment after with ABF (automatic) function of ultra-high sensitivity, day and night type camera, can truly achieve 24-hour monitoring
In the new series products of WV - CL930, increased with the characteristic of near infrared CCD and the new digital signal processor.
Can automatically switch from color monitor mode during the day to night black and white monitor mode, realize the monitored 24 hours a day.
Minimum illumination when allows the camera, color mode is 0.09 Lux, black and white mode minimum illumination 0.008 Lux minimum illumination 0.0003 Lux, SENS UP mode.
To use electronic sensitivity function enhanced, the sensitivity of this product is 128 times higher than ordinary camera.
After using near infrared light source, the cameras are completely under the condition of no light, still can be realized by using near infrared monitoring.
Color pattern level definition of 540 line, black and white pattern level definition of 570 line.
In addition, WV - CL930 series products and other outstanding features: high speed electronic shutter, character display, alarm output port can connect the remote control or monitoring equipment.
WV - CL930 series products are mainly used in the streets, highways, parking lots, ports, building external and other places need 24 hours real-time monitoring.
Product features
1/2 type CCD to provide high quality graphics.
The level of higher resolution:
Color: 540 line (typical), 540 line (HIGH mode), 480 (NORMAL mode)
Black and white: 570 line
Can be automatically or manually switch to color or black and white mode.
High sensitivity function: day and night the lowest illuminance, allows, color pattern 0.09 Lux, black and white pattern 0.008 Lux filter switch and the adjustment of ABF, can guarantee in color and black and white mode, can get a clear image.
Innovation of intelligent function
Automatic back focal adjustment (ABF) function, easy to install and after installation can be adjusted from the back-end to fine coke do after (via coaxial cable or network equipment).
Automatic image stabilization function, suitable for outdoor, can eliminate the vibration caused by trains or cars on the effects of image resolution.
Scene change detection function, when the camera is covered, spraying something on the lens, the shooting Angle change or someone to remove the lens, the focal length deviation occurs, such as alarm signal will be issued.
Adaptive digital noise reduction: in a variety of conditions, the 2 d - DNR and 3 d - DNR can be a good noise reduction.
Peak mode.
BLC (backlight compensation) : preset/manual (8 x 6 area).
Electronic improve sensitivity: the automatic (maximum 32 times)/manual (maximum 128 times).
Electronic shutter speed from 1/50 to 1/10000 of a second.
Mobile video detection: sensitivity level 256, 8 x 6 cover area.
Day and night input and alarm output port.
Function instruction: the shutter speed, promote a variety of functions such as sensitivity, for example, can pass
Panasonic controller to realize accurate Settings.
/ linear Lock/Gen - at the same time the Lock (VBS/VS)/multiplex drive (VD2) vertical synchronization.
Chinese menu.