News center
Contact us
Add: 19-702,SongQuan Villa,Taibai Road,Luohu,Shenzhen,China
Tel: +86-755-25512007
Fax: +86-755-25512007-2005
Email: sales@conterway.com
Product show
Panasonic WV-CW314LCH Waterproof and Dustproof Integration Color Camera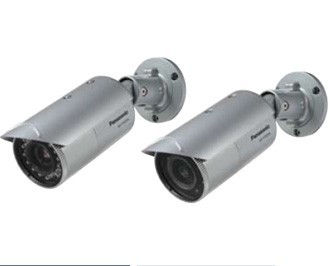 Product Numbers:WV-CW314LCH
Price:0
Product introduction:Panasonic WV-CW314LCH Waterproof and Dustproof Integration Color Camera Speed DSP processing chip, a third type of CCD sensor. Horizontal resolution 650 line. High sensitivity and conversion function: F1.3, 0.08 Lux (color), 0
Panasonic WV-CW314LCH Waterproof and Dustproof Integration Color Camera
Product features
A new digital signal processing (DSP).
The level of resolution 650 line color mode.
High sensitivity and conversion function: when F1.3, 0.08 Lux (color), 0.008 Lux (black and white), 0 Lux (black and white, infrared LED lights ON).
Equipped with infrared LED lights: equipped with infrared LED lights can be taken under 0 Lux.
Infrared LED lamp irradiation distance of 50 meters.
Infrared mode functions: depending on the degree of far and near objects, the intensity of the infrared LED lights automatically adjust to the best level of brightness.
ABS (automatic dark space compensation) enhance visibility in the dark and not reduce the bright area of the image quality.
Focal adjustment after ABF (automatic) to ensure that the installation is simple.
A variety of adjustment function including backlight compensation (BLC), ATW (ATW) and automatic light control (ALC).
2.8 ~ 3.6 times of 10 mm zoom automatic aperture of the lens.
16 axis matrix color compensation function to broaden the scope of natural color adjustment.
Adaptive digital noise reduction function: integration of 2 d - DNR and 3 d - DNR can ensure that under the condition of many kinds of noise reduction.
Electronic improve sensitivity: the automatic (up to 32 times)/fixed (up to 512 times).
Electronic shutter from 1/120 to 1/120000 of a second.
Digital zoom: up to 2 times.
Automatic image stabilization function used in vibration or when there is wind.
The synchronization.
Coaxial cable data communication.
Subtitle display 16 characters cameras.
Languages: Chinese, English, French, Italian, Spanish, German, Russian, Japanese.
Image distortion correction technique.
Screen menu.
IP66 waterproof and dustproof. In accordance with IEC60529 measure.