News center
Contact us
Add: 19-702,SongQuan Villa,Taibai Road,Luohu,Shenzhen,China
Tel: +86-755-25512007
Fax: +86-755-25512007-2005
Email: sales@conterway.com
Product show
Panasonic WJ-HD716K/CH 16 Road Simulation Hard Disk Video Recorder DVR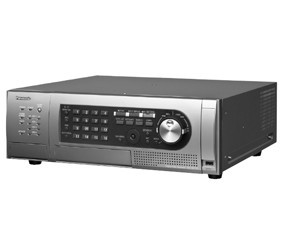 Product Numbers:WJ-HD716K/CH
Price:0
Product introduction:Panasonic WJ-HD716K/CH 16 Road Simulation Hard Disk Video Recorder DVR H. 264 (High profile) hd encoding with Panasonic proprietary system LSI platform "UniPhier ®", and at the same time possess the characteristics of high quali
Panasonic WJ-HD716K/CH 16 Road Simulation Hard Disk Video Recorder DVR
Product features
H. 264 (High profile) hd encoding with Panasonic proprietary system LSI platform "UniPhier ®", and at the same time possess the characteristics of High quality, High compression ratio.
16 analog video input including 16 road Panasonic coaxial video audio input control input and four road.
Real-time video: 400 ips (720 x288), 200 ips x576 (720).
On-site monitoring/playback monitor output (HDMI, BNC) and field monitoring monitor output (HDMI, BNC).
2 support dual HDMI port 1080 I (1920 x1, 080).
Dual monitor real-time scene monitoring, total 16 road video frame rate up to 800 ips.
A variety of display mode: 4/7/9/12/16 pictures showed.
Have I - VMD (intelligent video mobile detection alarm function SD5 (dynamic) fifth generation super, section
Save disk space and convenient retrieval.
In series connection mode can connect up to 5 videos and 80 cameras.
The front panel is equipped with four hard drive installation slot available.
DVD drive (options) and SD memory card slot to facilitate video data replication.
Up to 31 hard disk (host has four hard drive slot, three optional WJ - HDE400 hard disk extension yuan, each unit has nine hard drive slot).
Through the choose and buy a WJ - HDB601 RAID board, RAID5/6 redundant videos.
By PS, the Data can connect up to four WV - CU650 system controller.
GUI and USB mouse makes operation more easy.
Can be achieved through the IE browser and WV - ASM100 remote monitoring.
H. 264 images can be adjusted for QVGA resolution transmission, in order to meet the narrow bandwidth requirements.
WJ - HD716 setting data can use SD memory card to download and upload.
The user/host authentication (up to 32 registered users).
Up to eight users can through the network operation at the same time.
Good maintenance function: front drive change way, lead maintenance network port.