News center
Contact us
Add: 19-702,SongQuan Villa,Taibai Road,Luohu,Shenzhen,China
Tel: +86-755-25512007
Fax: +86-755-25512007-2005
Email: sales@conterway.com
Product show
Panasonic AW-HE55HMC Video Meeting Integration High-definition Cameras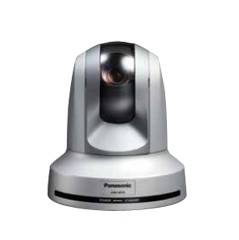 Product Numbers:AW-HE55HMC
Price:0
Product introduction:Panasonic AW-HE55HMC Video Meeting Integration High-definition Cameras Industry leading, compatible with a variety of control protocol IP image output, and infrared shoot The integration of high-definition cameras Multiple
Panasonic AW-HE55HMC Video Meeting Integration High-definition Cameras
Pick up 1/2.8 inches full hd MOS sensor, 18 x optical zoom lens (10 x digital zoom).
Output interface, analog output (to buy).
Output format: 1080/59.94 P does 1, 1080/59.94, 1080/29.97, 720/59.94, 480/59.94, P P I I, P ※ 1 1080/50 1080/50, 1080/25, 720/50, 576/50, P P I I.
Equipped with the function of control shadow, highlighting balance DRS (dynamic gamma function).
Hybrid (2 d / 3 d) noise reduction function in low also can restrain the residual image according to the environment.
Beautiful skin mode make the image more vivid.
Night mode, can support infrared photograph does 2.
Camera system, lens and yuntai integrated design in a small light in the fuselage.
Using single person can complete the installation of the spin lock protection structure.
Does 1 AW - only HE55H HDMI output.
Does 2 light infrared irradiation.
IP control provide simple connection and Settings
AW - RP50 camera controller through the HUB and IP connection can control 100 AW - most HE55S/H video camera.
IP connection can also support the use of up to five AW - RP50 control at the same time one AW - HE55S/H.
IP image output function, 1 most cameras can send IP to 14 most terminal image.