News center
Contact us
Add: 19-702,SongQuan Villa,Taibai Road,Luohu,Shenzhen,China
Tel: +86-755-25512007
Fax: +86-755-25512007-2005
Email: sales@conterway.com
Product show
AXIS 212 PTZ Network Camera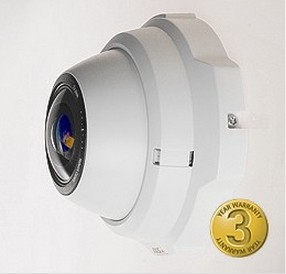 Product Numbers:AXIS 212 PTZ
Price:0
Product introduction: AXIS 212 PTZ Network Camera
AXIS 212 PTZ Network Camera
A whole new definition of PTZ
The AXIS 212 PTZ is no ordinary PTZ. It's the only PTZ network camera that provides full overview, and instant, one-click pan/tilt/zoom - with maintained sharp image resolution. And it's all done without moving parts, so there's no wear and tear. In short, it's a whole new definition of PTZ.
These distinguishing features make a unique combination:
Full overview
Instant pan/tilt/zoom
No moving parts
Resolution - Sharp and maintained
Instant pan/tilt/zoom: View example (400 kB)
Perfect for indoor video surveillance
The AXIS 212 PTZ is perfect for indoor surveillance of premises up to 150 m2/1600ft2, such as shops, reception areas, banks, server rooms and other places where you need to see the whole area and have the possibility to zoom in for detailed inspection and monitoring.
Best CCTV Product 2006
Readers from GIT Security + Management and MessTec & Automation awarded the AXIS 212 PTZ Network Camera first place in the "CCTV products" category at the GIT Security Awards 2006 in Germany.
Detektor International Award 2006 for Best CCTV Product
The AXIS 212 PTZ Network Camera received the Best CCTV Product Award during the 7th annual Detektor International Awards ceremony at Sectech Exhibition and Conference in Copenhagen, Denmark.
Read more at SecurityWorldHotel.com