News center
Contact us
Add: 19-702,SongQuan Villa,Taibai Road,Luohu,Shenzhen,China
Tel: +86-755-25512007
Fax: +86-755-25512007-2005
Email: sales@conterway.com
Product show
Panasonic WV-CU650/CH system control keyboard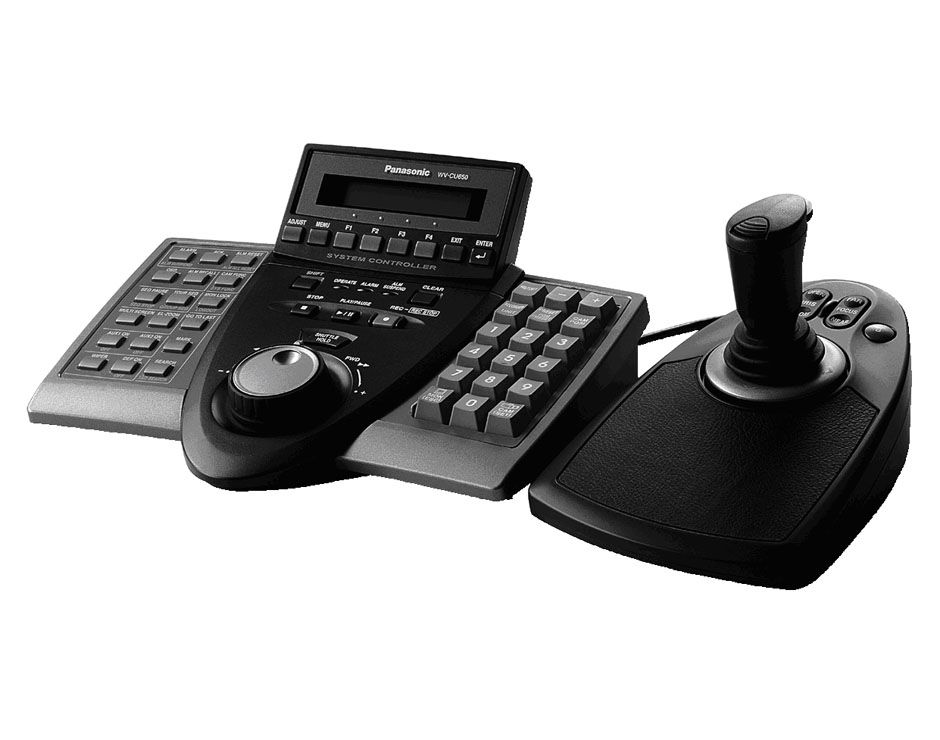 Product Numbers:WV-CU650/CH
Price:$
Product introduction: Panasonic WV-CU650/CH system control keyboard
Panasonic WV-CU650/CH system control keyboard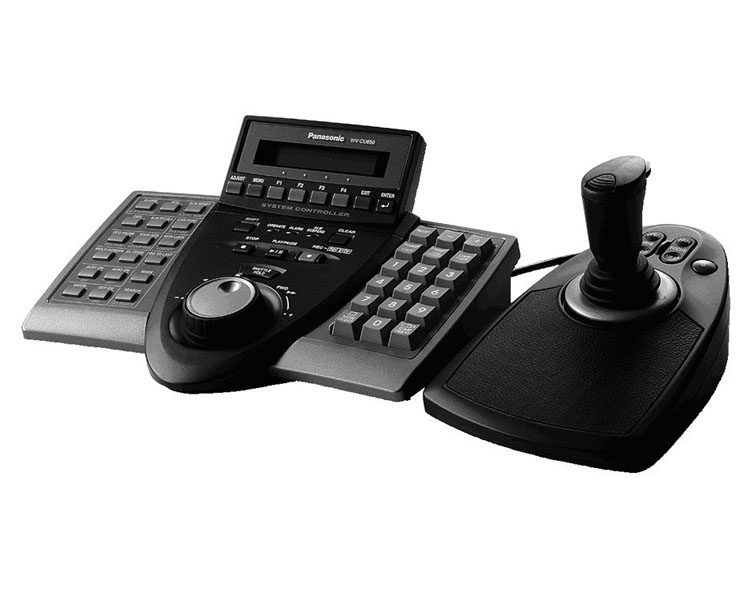 Product features
A device, comprehensive control
Apply to WJ - HD316A and WJ - HD88 digital hard disk video recorder, and other equipment.
Suitable for matrix system SX650 and matrix SX150 (WJ-SX150A above 2.03 version).
Integrated control system
The camera control
Split type joystick control rotate/pitch and focus, and be able to continuous tracking.
Can be directly by large number key area for access to the camera.
Video control
By wheel and fine-tuning plate to control the smooth WJ-HD316A series video recorder.
A dedicated video, broadcast, and the search button.
Switch control
Switch button image switch and order.
Focus on monitoring the operation is very simple
Left and right hand universal design
Special joystick gasket.
Center is equipped with wheel and fine-tuning.
Easier to monitor
Joystick with soft gasket.
Joystick height is adjustable and large-handedness and hand little also apply.
Low center of gravity and the Angle is adjustable, minimize the deformation.
Operation and comfortable
Ergonomic button arrangement.
System management ability
May carry out classification management for registered users.
Allows the user to custom button: the host of the four and three on the palm stent.
Set of data can be transmitted through RS-485 to another a WV-CU650.